Comfort, Privacy, and Productivity Through Sound Masking
As businesses transition to more flexible work arrangements, offices are becoming more dynamic, with employees working in-office, hybrid, or remotely at any given time.  This newfound flexibility creates varying noise levels throughout the week. For employees who are used to a quiet home environment, the disruption can make it difficult to adjust and concentrate. 

Fortunately, employers can address employees' changing needs and preferences with sound masking technology. Sound masking uses background ambient sound to minimize distractions, making it a perfect fit for modern office environments. 
Using this technology, companies can:
Provide effective noise control and aid speech privacy
Create a workspace that boosts employee satisfaction
Keep everyone focused on their tasks while prioritizing comfort, privacy, and productivity.
In this article, we look at how sound masking can be used to make returning to the office an opportunity to enhance these aspects.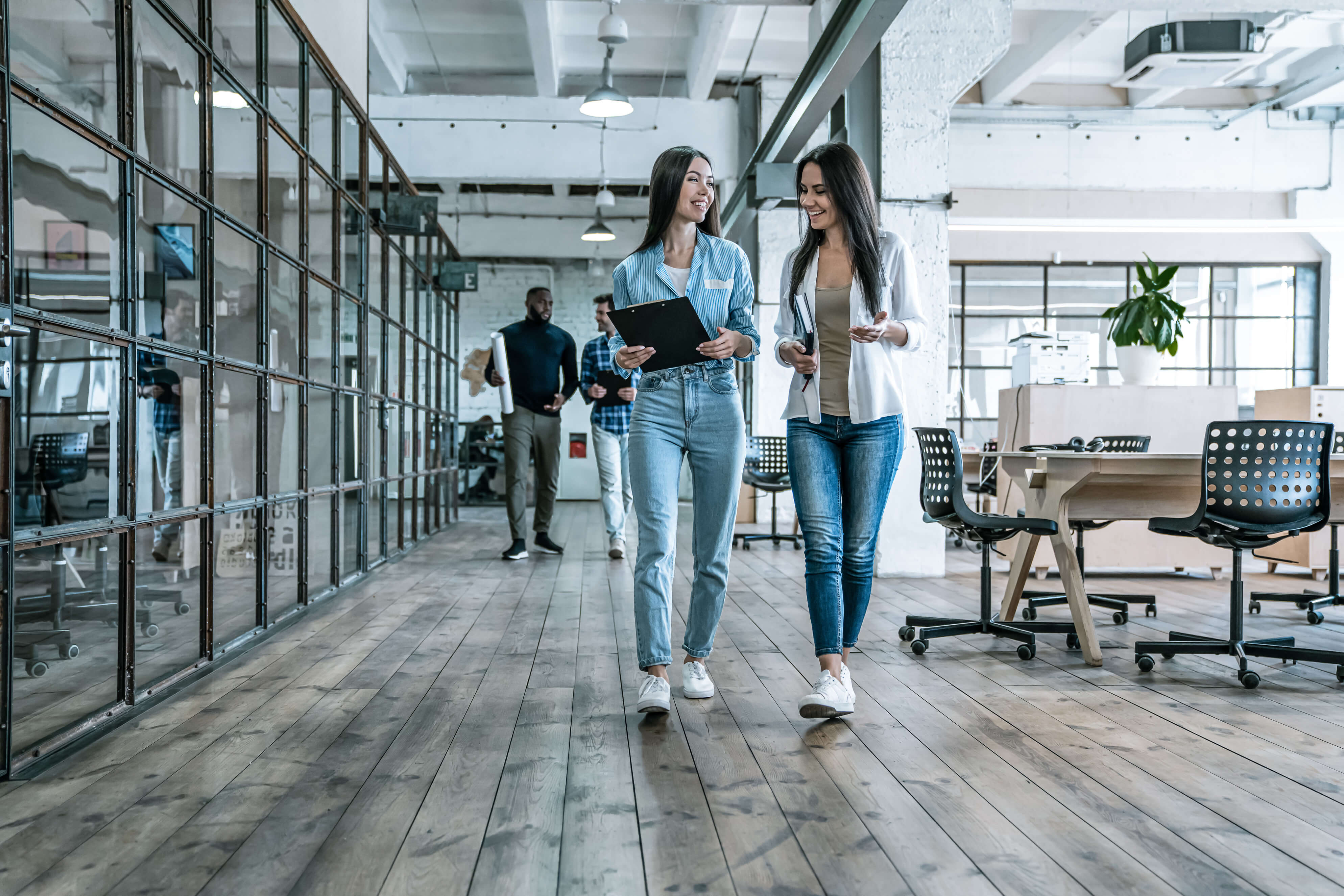 Comfort
A comfortable work environment significantly affects employee satisfaction and overall well-being. Sound masking contributes to this by acting as a natural sound buffer that reduces distractions from conversations and other office noises. 
In this way, employees can experience a sense of comfort similar to working from home. This increased comfort reduces stress levels and creates a more positive work experience, encouraging employees to be more engaged and productive in the office.
Privacy
Sound masking creates a sense of privacy by introducing low-level, non-distracting background ambient sound into the workspace. This ambient sound masks unwanted noise, such as colleagues' conversations, typing, or office equipment operating. 
By doing so, employees can maintain their focus and work more efficiently without feeling like they are constantly being overheard or interrupted. This increased privacy fosters a more relaxed atmosphere, enabling employees to work confidently on sensitive tasks or projects that require their full attention.
Productivity
Soft dB's intuitive technology self-adjusts its masking volume based on the surrounding noise levels. This means that the volume automatically increases during busier, noisier periods and decreases during quieter periods. It creates an optimal level of masking without creating unnecessary noise. 
As a result, employees have fewer distractions and disruptions and can:
Concentrate better on their tasks
Complete their tasks more efficiently and accurately
Exhibit higher productivity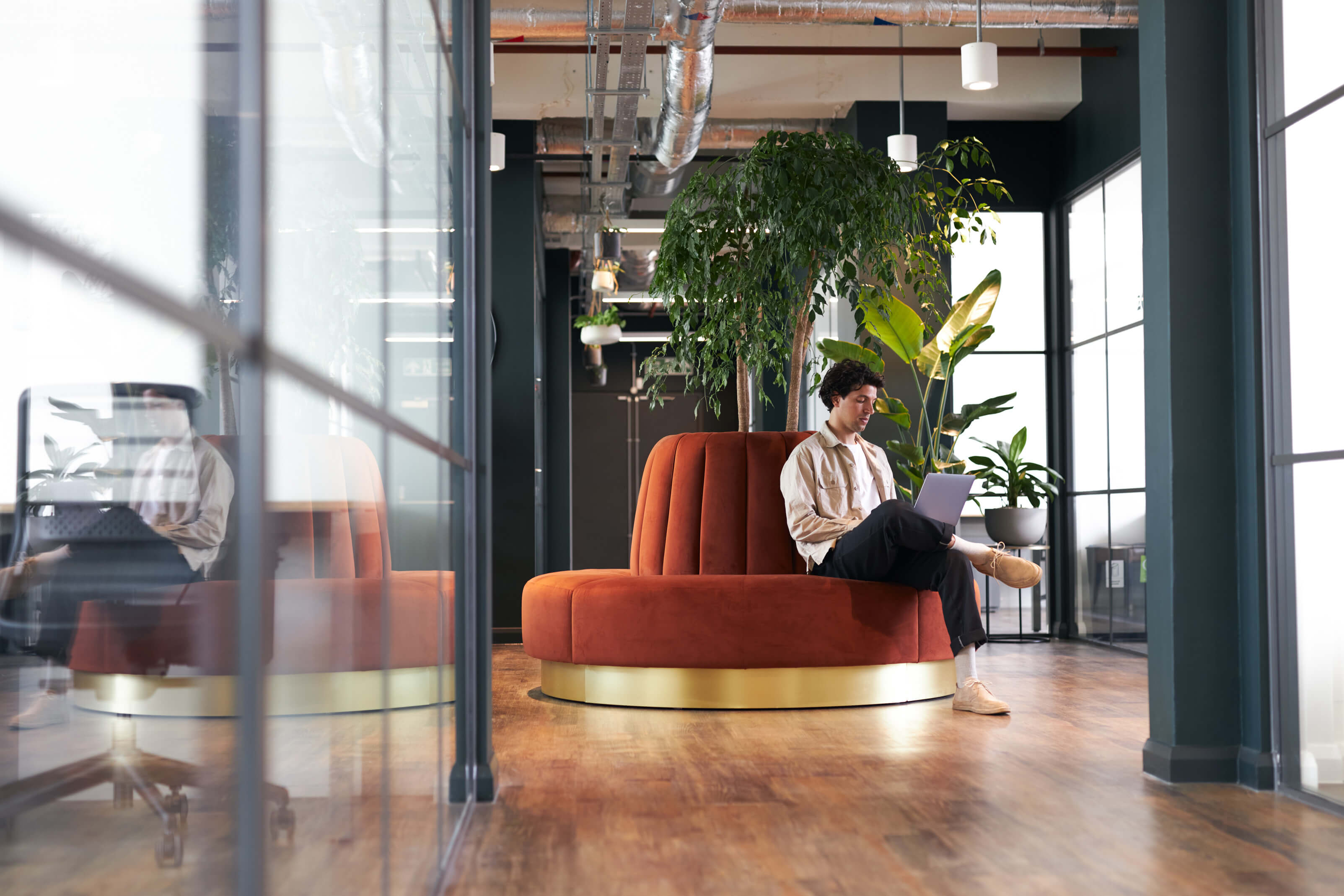 Fostering Collaboration and Connection
As employees return to the office, promoting collaboration and connection becomes a priority. Sound masking can help boost employee morale and productivity by reducing distractions and creating an environment that encourages communication with colleagues and even speaking up in meetings. Overall, this can foster collaboration and improve workplace relationships. 
Enhancing Values and Information Transfer
The return to the office presents an opportunity to emphasize values such as information transfer, sharing, and collaboration. By providing a workspace designed for employee well-being, companies can improve the flow of communication and ideas among team members. This, in turn, can lead to increased creativity, more effective problem-solving, and better overall productivity.
Improving Employee Privacy, Comfort, and Productivity
Embracing sound masking technology in the workplace allows employers to effectively address the evolving needs of their employees for comfort, privacy, and productivity. This strategic approach leads to a happier and more satisfied workforce and paves the way for a thriving, efficient, and competitive company. Organizations can unlock their full potential and achieve long-term success by prioritizing employee well-being and creating an environment conducive to focus and collaboration.