Keep a Close Watch on Your Compliance with Noise and Vibration Regulations, Wherever You Are
Managing noise, vibration, dust and air quality compliance simultaneously across multiple project sites can be simple and cost-effective. Our high performance measurement stations and web-based monitoring platform provide you with 24/7 actionable insights in environments where sound levels are constantly fluctuating throughout the day. Our monitoring stations are not simply sound measuring devices; they are rugged, compact, fully autonomous stations that collect many types of environmental data and continuously keep you informed through instant SMS notifications, automated daily reports, and a simple web interface where you can view, analyse and share all metrics in real-time, from wherever you are.
Your data is stored on our secured web server through a 4G/LTE network. At all times, your collected data can be accessed through an interactive web interface. To keep you continuously informed, automated daily reports and exceedance notifications are sent to you via email or text message. With the technical support of our acoustic engineers, we help you get the most out of your remote monitoring.
We do the noise control engineering while you focus on your core business. Self-Service Web Application to Remotely Manage Your Monitoring Locations and Environmental Data Collection
Soft dB Monitoring Platform is a self-service web application that lets you manage your entire monitoring station ecosystem, view all recorded environmental data in real-time, and share insightful metrics with key project stakeholders.
Through a simple web interface, Soft dB Monitoring Platform removes complexity from remote monitoring operations, regardless of project type and how many unattended measurement stations across multiple project sites. It helps you take the guesswork out of your noise mitigation efforts, simplify compliance management, improve relationships with the community, and reduce environmental impact, all while staying focused on your core business.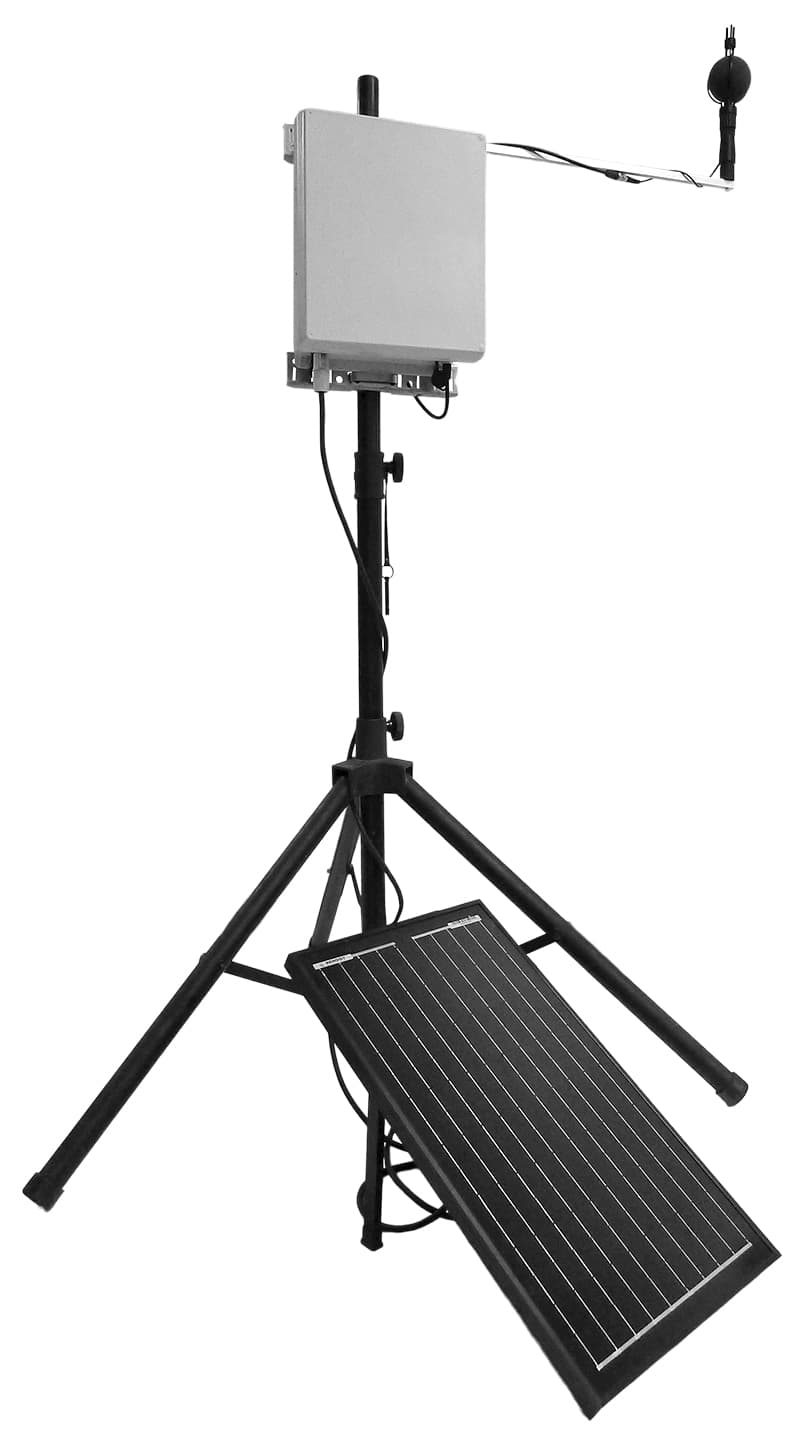 Watch Station™ for Noise and Vibration Monitoring
Professional Grade Class 1 Noise and Vibration Monitoring Station
Mobile, robust, powerful, cost-effective and energy-efficient. The Watch station is your ideal solution for monitoring noise and/or vibration levels with unrivalled accuracy and data quality.
Noise, vibration, overpressure and weather data accessible via a single Soft dB Web monitoring platform, simplifying data analysis and streamlining your daily routine.
Automated alerts (SMS, email) and customizable reports.
Remote access to your real-time data, including continuous soundtracks, essential for identifying the causes of complaints or exceedances.
And much more.
The Watch station complies with the most stringent measurement standards, ensuring regulatory compliance in all sectors of activity, such as construction sites, and delivering reliable results even under extreme measurement conditions. Real-time, remote noise and vibration monitoring has never been easier!
Noise Radar™
Unattended Monitoring Solution for Real-Time Noise Source
Localization and Mapping in Outdoor Project Sites
In large project sites, tracking and measuring sounds simultaneously coming from all directions is a great challenge. Noise Radar is a highly versatile monitoring solution that traces project noise back to specific sources, enabling you to target your mitigation efforts more effectively without having to spend hours investigating noisy elements in the field.
Using its 6 high precision microphones, Noise Radar measures noise reaching its surface from all directions. The acoustic data collected is overlaid in color-coded noise contours on an aerial view of your project site, providing you with an instant snapshot of noise source locations and strength throughout the day.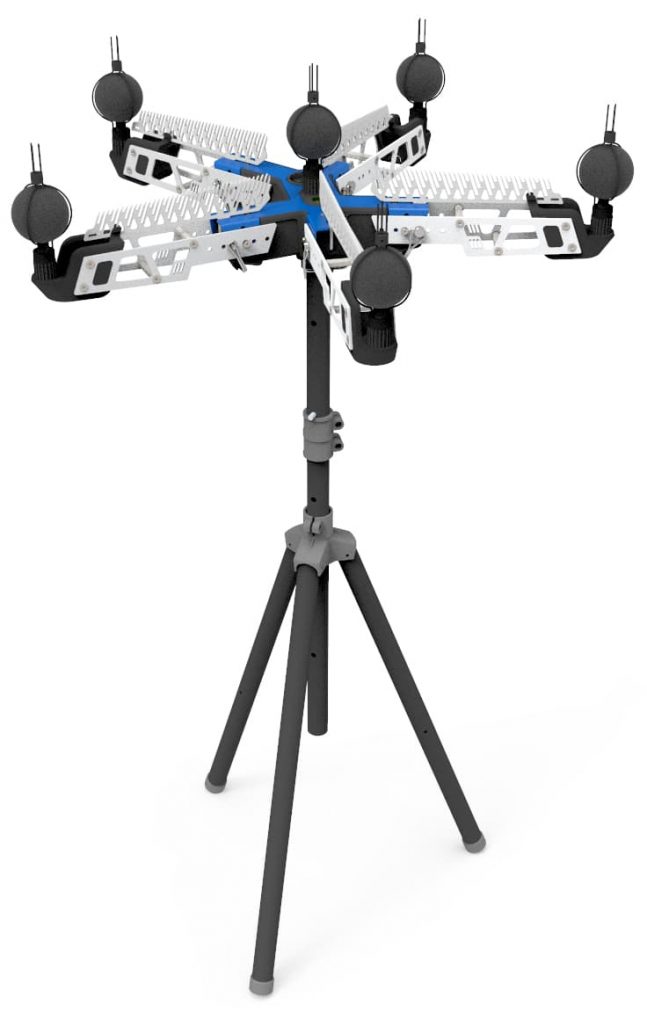 Need to Measure and Monitor More Than Noise and Vibration?
Soft dB monitoring solutions deliver a turnkey, integrated approach to tracking, measuring and analysing a wide array of environmental emissions in real-time. Our modular, fully autonomous environmental measurement stations enable you to simultaneously monitor sound levels, vibration levels, traffic trends, weather conditions, dust concentration, underwater acoustic data and more.
Thanks to built-in PTZ cameras, Soft dB environmental monitoring stations let you keep a close eye on the field, as if you were there. The captured images are broadcast live on our web-based monitoring platform so you can easily replay select sequences at any time, wherever you are.

Noise Levels
The Soft dB environmental noise monitoring equipment deliver Class 1 precision sound level metrics. Our noise measurement stations allow for simultaneous recordings of:
Leq, Lmax, Lmin, Lpeak, and SEL in A, C, and Z weightings
7 Percentiles (LN%) for selected weighting (A, C or Z)
31.5 Hz to 8 kHz Octave Band Spectrum
400 lines FFT Spectrum

Vibration Levels
The Soft dB environmental monitoring stations are equipped with 3-axis vibration sensors. These measurements are suitable for determining both human perception and building structure response.
Road Traffic Data
The environmental monitoring stations precisely monitor traffic patterns on roadways. The radar can track up to 10 moving vehicles simultaneously while measuring their speed, direction, size, as well as global road noise, thanks to the integration of speed sensor data to the sound level meter.

Dust Concentration
Soft dB environmental monitoring provides accurate measurements of particle concentration using a highly sensitive forward scatter laser nephelometer. Available data are TSP, PM10, PM2.5 or PM1.0.

Hydroacoustics Data
Soft dB environmental monitoring stations are highly versatile and can be supplemented with additional sensors such as hydrophones for underwater noise measurements.

Weather Metrics
Soft dB environmental monitoring offers an integrated weather station measuring barometric pressure, temperature, humidity, rainfall, wind speed and direction, and UV/solar radiation.
They Trust Us as Their Remote Monitoring Solutions for Sound, Vibrations, Dust, and More
It is an honor to have earned the trust of numerous renowned companies. With our exceptional team of experts and distinctive sound and vibration monitoring systems and services, all industries can benefit from our comprehensive environmental monitoring solutions.
Add Intelligence to Your Vibration Data with Our Master Trigger™
Our R&D team has developed patented technologies that meet the demands of the field and surpass the highest industry standards, ensuring that our monitoring solutions always represent the most advantageous, flexible, and cost-effective options for you. Why settle for the minimum when you can add intelligence to your vibration data and simplify your daily life? Discover our intelligent feature at your service: the Master Trigger™.
Receive Alerts and Summary Reports Automatically after Your Blasting and Other Seismic Events with Our Master Trigger™
Immediately after your blasts and other seismic events, such as earthquakes, receive a notification and summary report compiling data from all your stations with our intelligent Master Trigger™ monitoring system.
Eliminate irrelevant non-seismic vibration alerts and be informed only of relevant events.
Elimination of false alarms
Automatic production of a vibration event summary report integrating data from ALL your stations
Decrease of the detection threshold of a vibratory event, giving you more relevant information
No manual post-processing of vibration data required
Reliable data and networks, online, 24/7
Time, money, and productivity savings from automated data processing
Proven track record in the field at multiple mine sites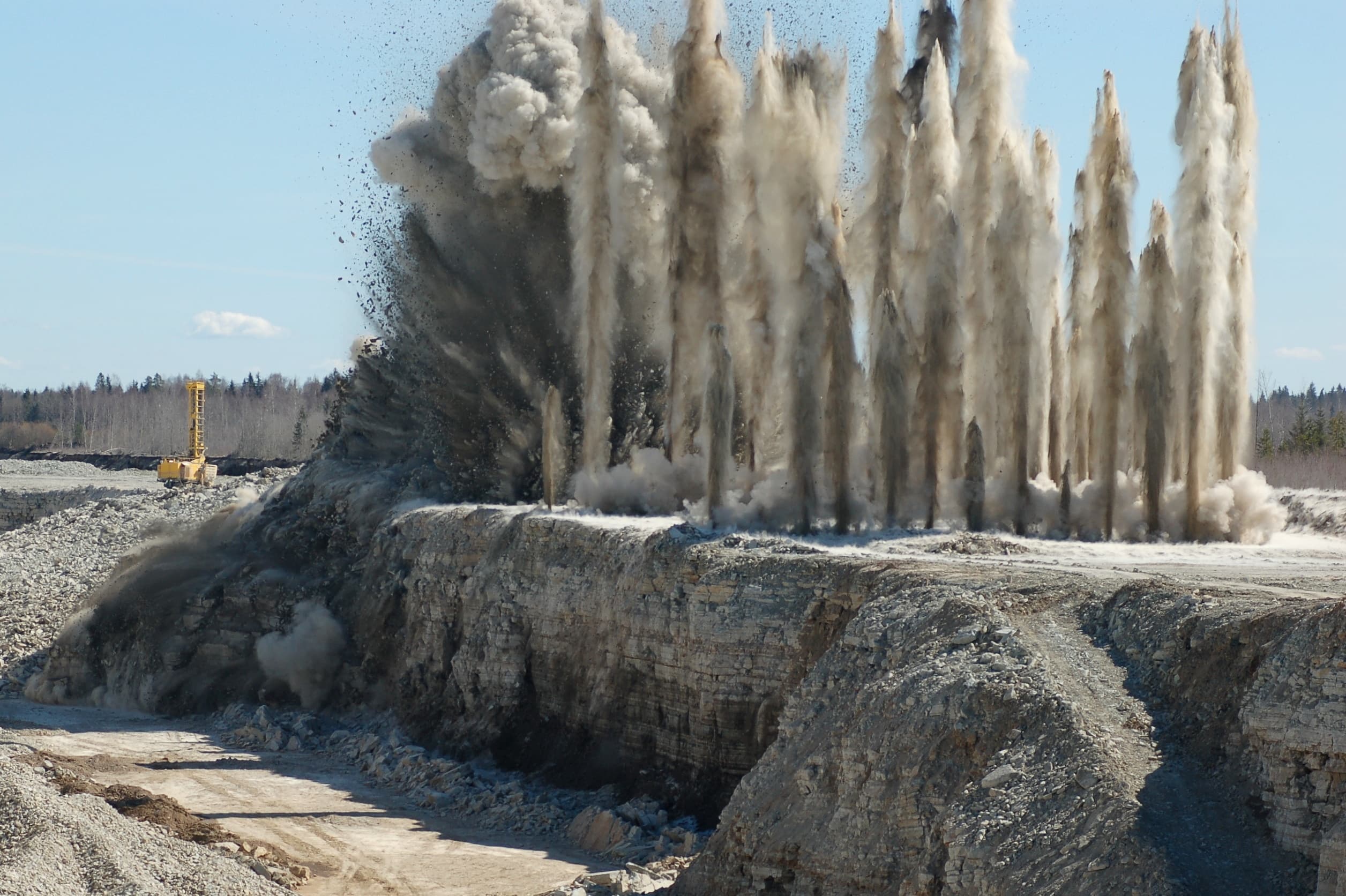 24/7 Remote Monitoring of Your Project Noise & Ground Vibrations Just Got Simpler Than Ever
Successfully mitigating the community impacts from noise & vibrations starts with our unique expertise—combined with some of the most sophisticated unattended monitoring solutions ever developed. We'll keep your site noise and ground vibration levels under close watch 24/7 so you don't have to, while empowering your team to act on problems from wherever they are.
Ask our experts