Class 1 High Precision Microphone With Onboard DSP
The MEZZO Class 1 Precision Microphone provides an innovative and cost effective solution for professional grade noise measurements.
Designed to be used with a tablet PC or any other Windows based PC, the MEZZO Precision Microphone takes advantage of the DSP capability for signal processing, and flexibility of computers for data display, storage and analysis.
Along with the MEZZO software, the MEZZO Precision Microphone complies with IEC 61672 (2013) Class 1 standard.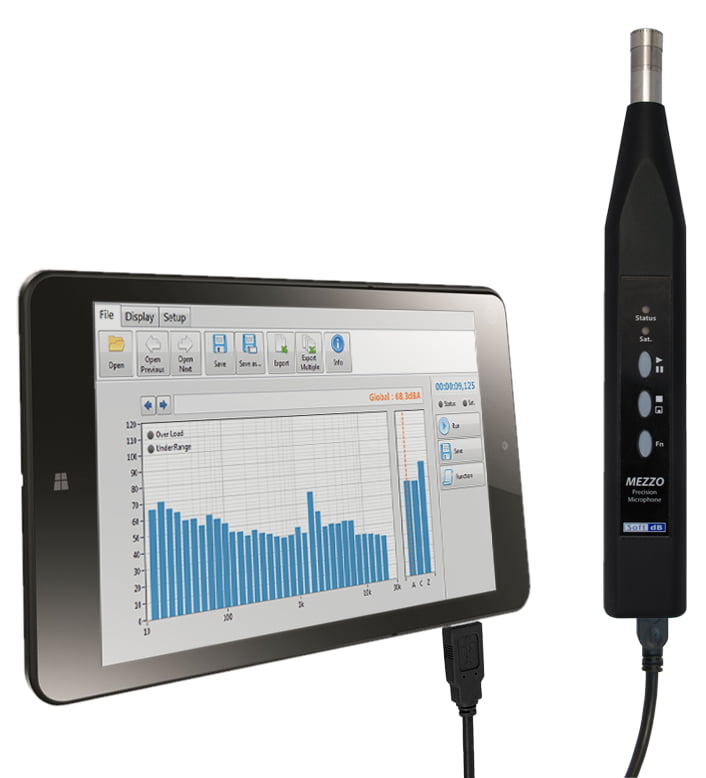 MEZZO Sound Analysis Software
Noise Analyzer (SLM, RTA & FFT) Included
The Noise Analyzer module contains the essential features needed for a professional sound level meter and real-time spectrum analyzer. This module is included with the MEZZO Precision Microphone.
Along with the MEZZO software, the MEZZO Precision Microphone complies with IEC 61672 (2013) Class 1 standard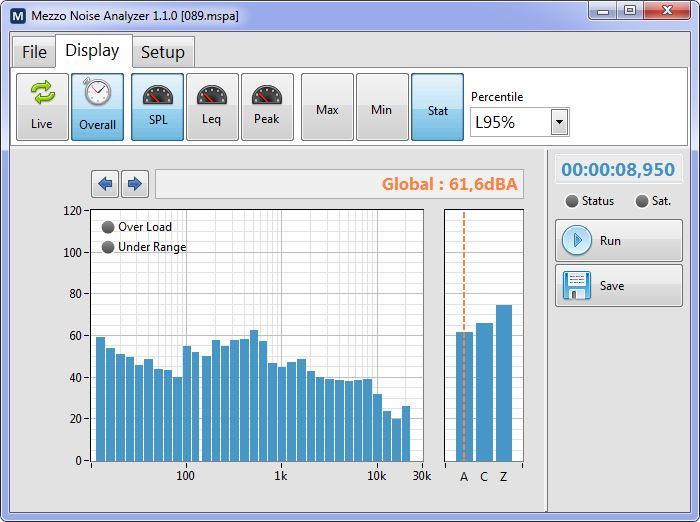 Building Acoustics Software (Optional)
The Building Acoustics Module is the perfect tool for architectural acoustics consultants looking to take indoor noise control to the next level. This full-featured room acoustics software provides an integrated project file with on-site reporting.
Room Noise
Reverberation Time
Airborne Sound Insulation
Impact Sound Level
And More
The Building Acoustics uses a project file approach combining measurements and test reports in a single file. This approach makes it easy to manage a large quantity of measurements and provide on-site reports. The on-site reporting allows not only to view the test result instantly, but also to make sure that no measurement was forgotten.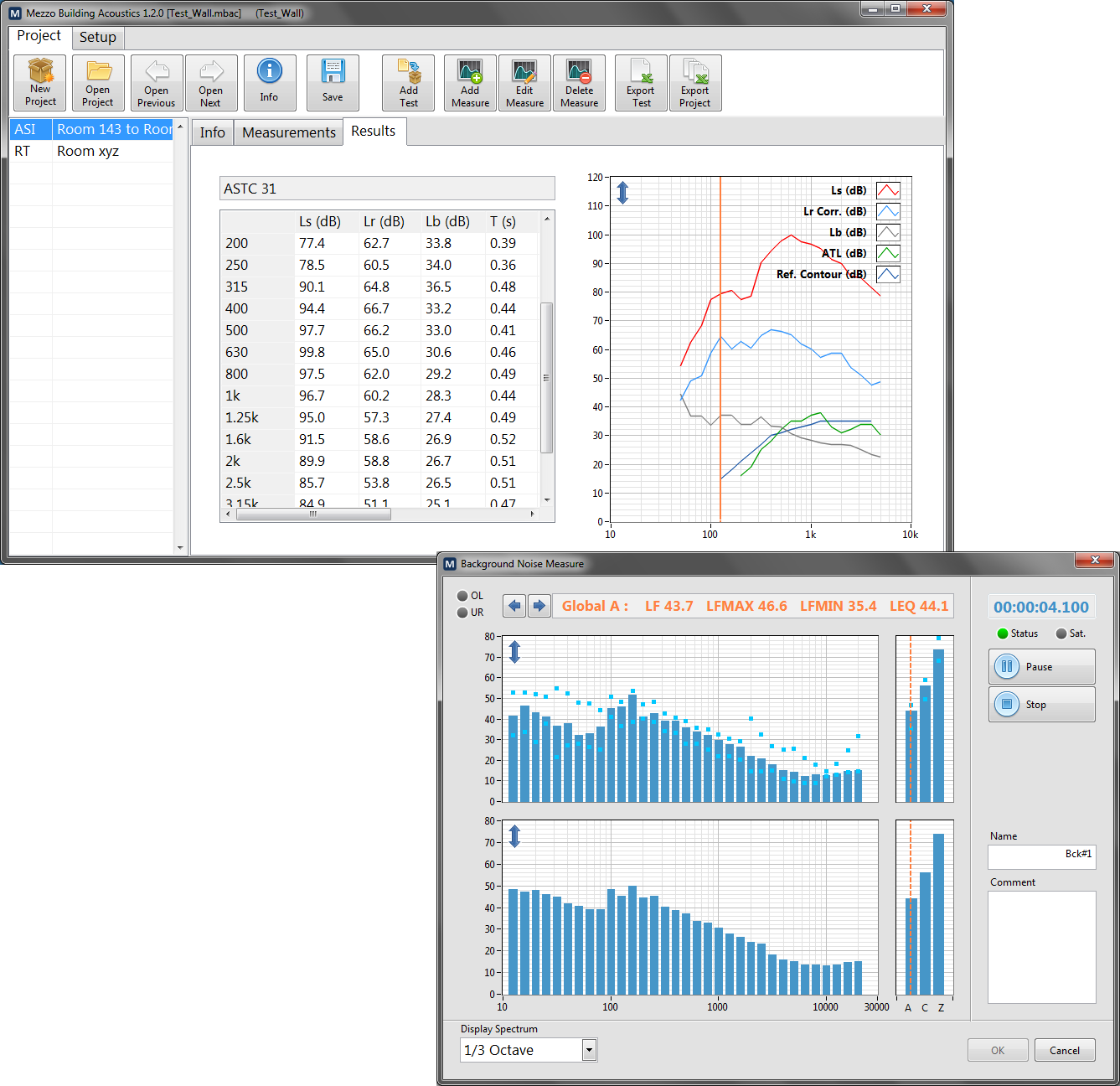 Waveform Recorder (Optional)
The Waveform Recorder Module is the perfect tool for advanced sound and vibration signal processing. More than just a recorder, it also provides several post-processing tools:
Time History
FFT Spectrum
Fractional Octave Spectrum
Statistics
FRF
Waterfall
And More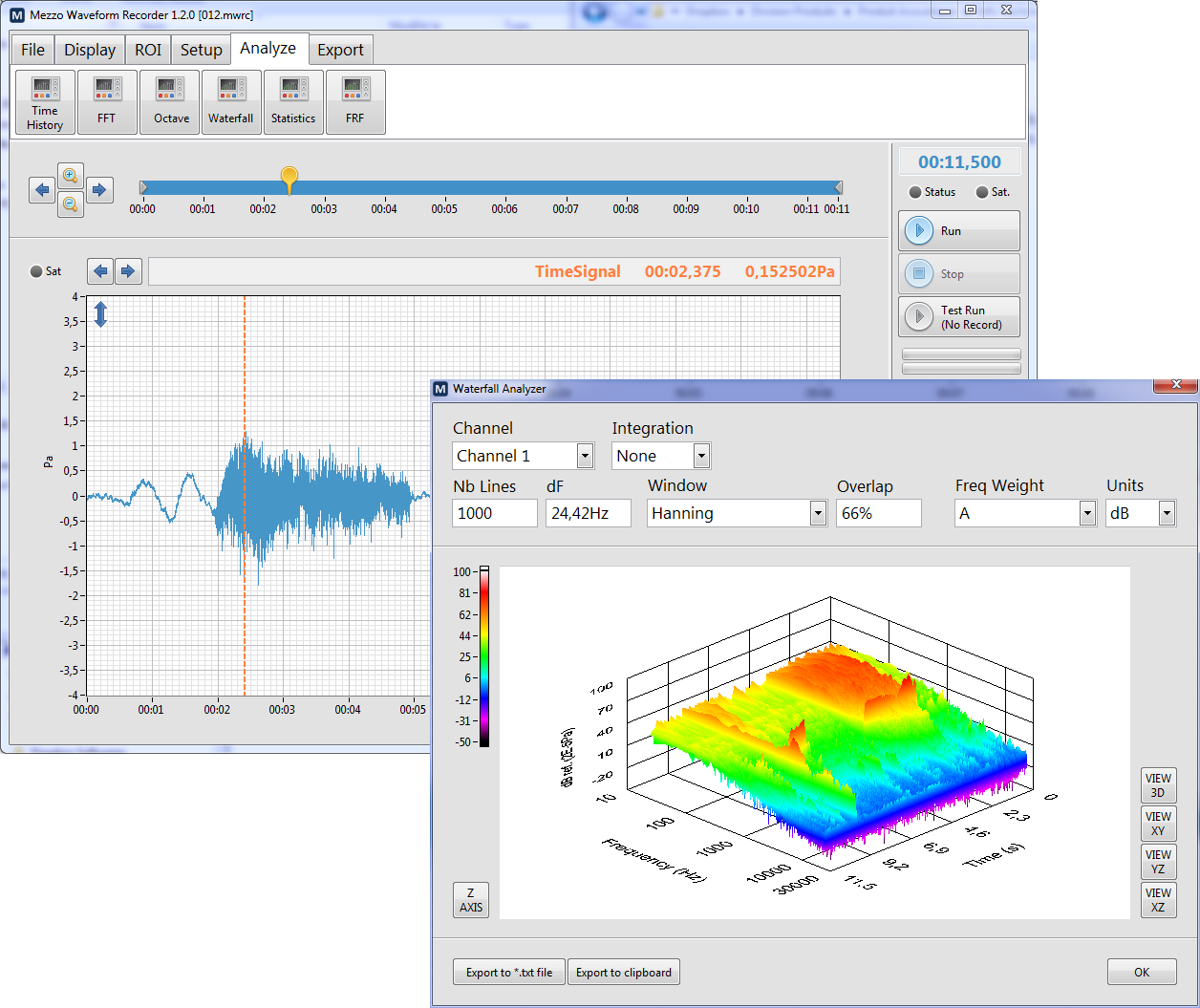 MEZZO Precision Microphone Kit Is Ready to Hit the Field
What's included?
MEZZO unit
IEPE microphone
Soft dB calibration certificate
USB cable
Windscreen
Hard carrying case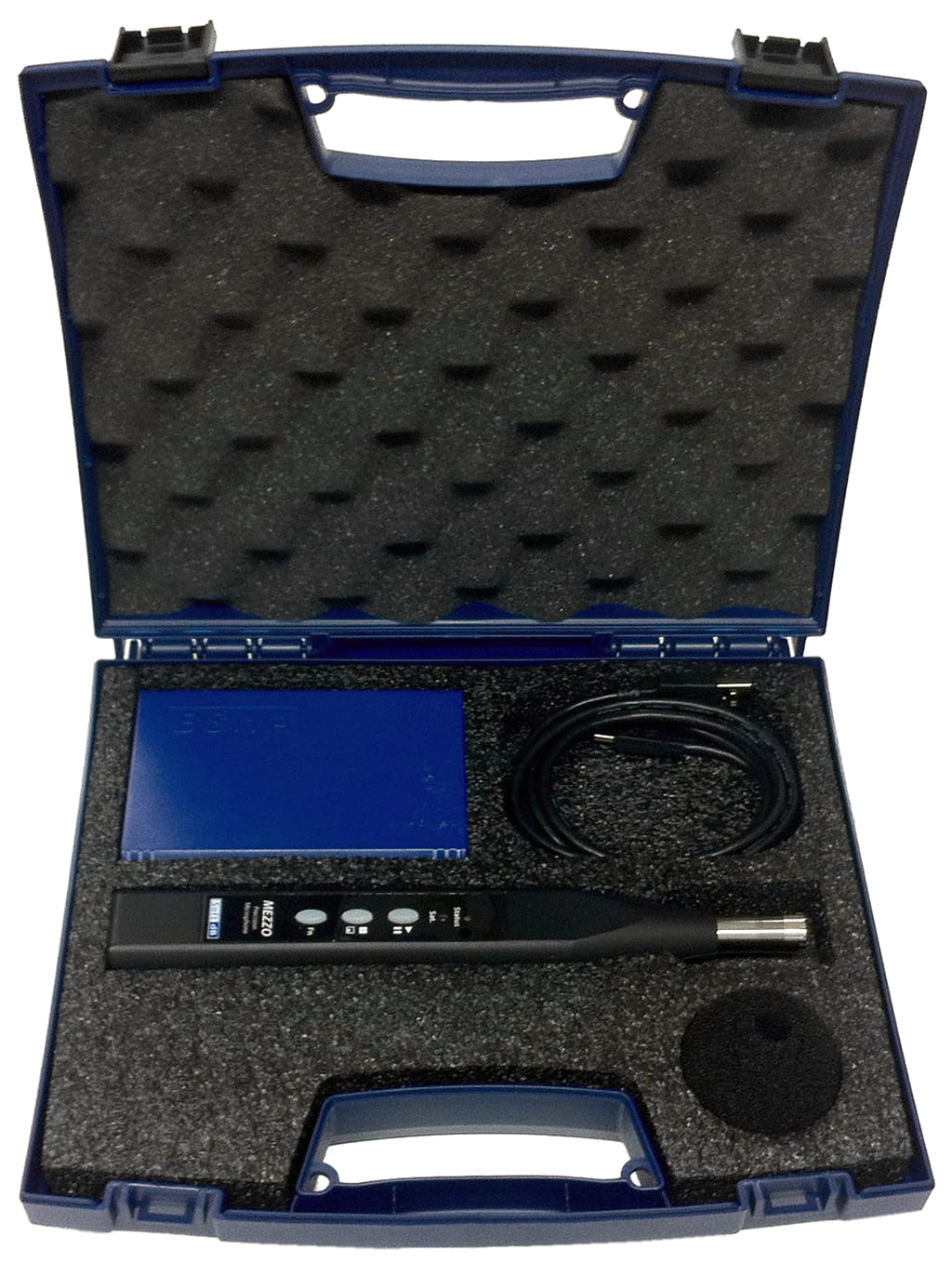 We Measure, Analyze, and Control Noise & Vibrations for a Living
We've been using our own measuring instruments in thousands of acoustical consulting projects for over 25 years. They are robust, easy to use, very precise, and highly reliable—even in the harshest possible environments. Our professional noise & vibration instruments combined with their dedicated software make us better acoustical consulting engineers everyday. We're confident that they'll help you be better at what you do too.
Get a quote