Who We Help
Our Sound Masking System in Facilities Around the World
The right sound masking system is one that nobody notices. Our unique technology seamlessly blends in an endless variety of office environments, helping thousands of employees worldwide feel at ease discussing private matters, stay focused, and be more productive.
These Great Workspaces Integrated Our Sound Masking System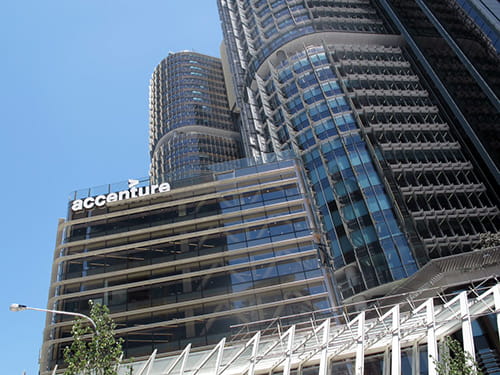 Accenture Office in Barangaroo's International House
Sydney, Australia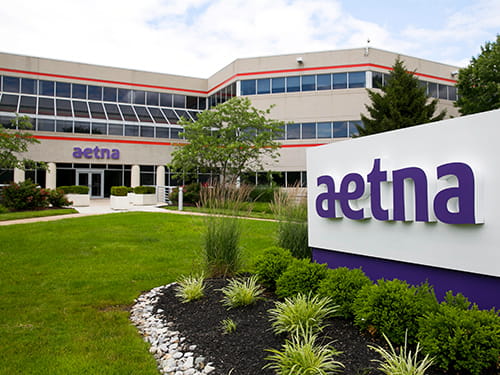 Aetna Life Insurance Company Corporate Campus
Blue Bell, PA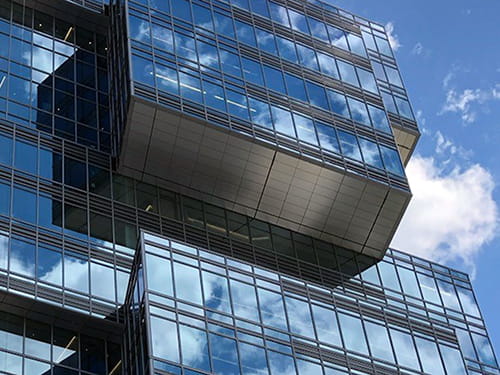 Akamai Technologies Kendall Square Headquarters
Cambridge, MA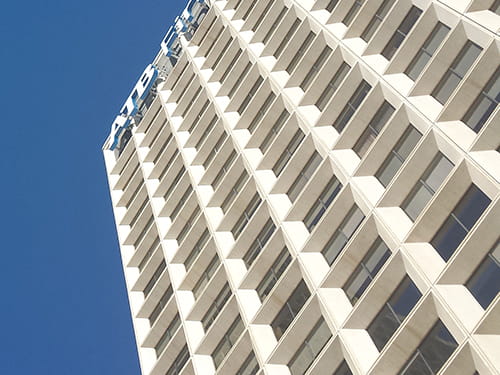 Alberta College of Physicians and Surgeons in ATB Place Tower
Edmonton, AB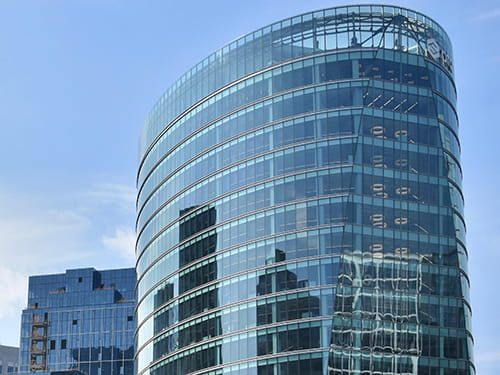 Alexion Pharmaceuticals Headquarters in 121 Seaport
Boston, MA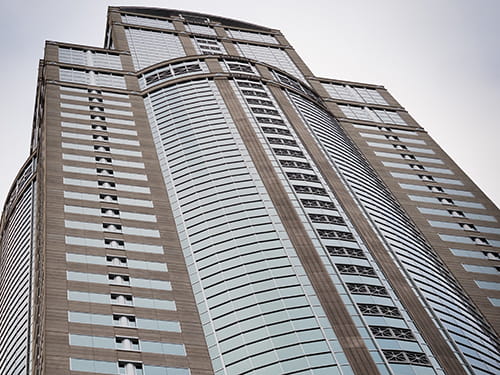 Anchor QEA Headquarters in 1201 Third Avenue Building
Seattle, WA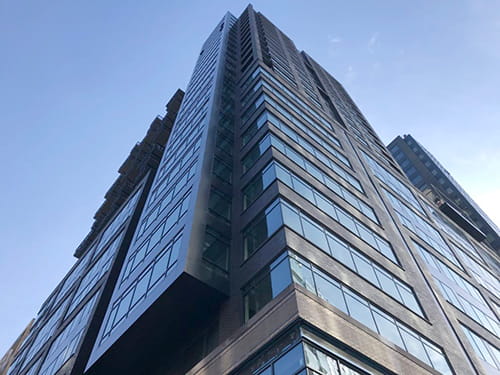 AvalonBay Headquarters in Ballston's Two Liberty Center
Arlington, VA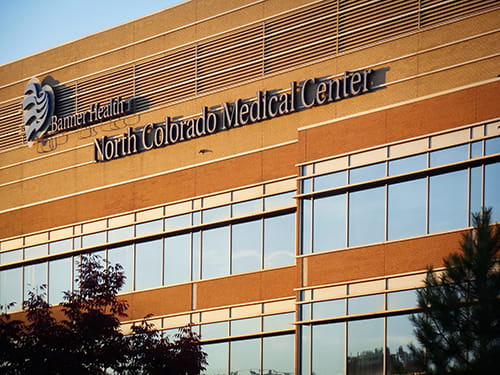 Banner Health's Call Center in North Colorado Medical Center
Greeley, CO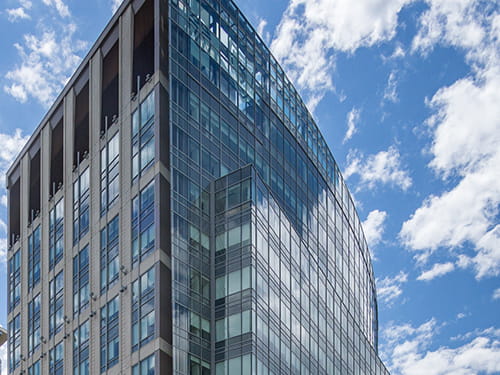 Blue Cross & Blue Shield of Rhode Island Headquarters
Providence, RI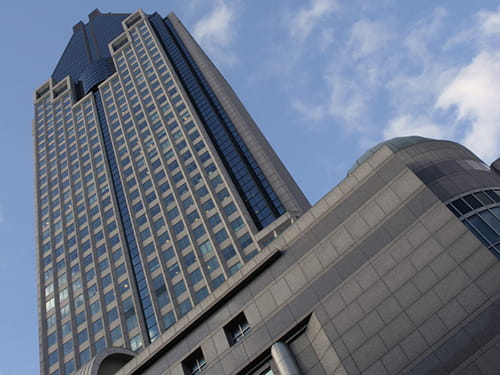 Boston Consulting Group's Montreal Office in 1000 De La Gauchetière
Montreal, QC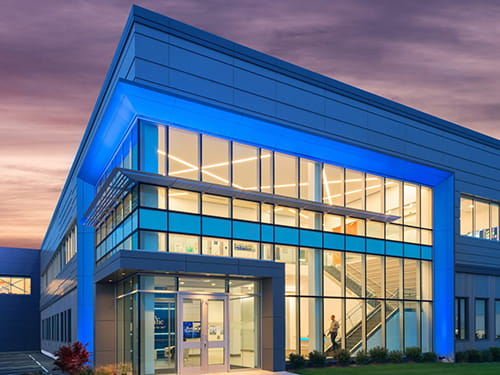 Boston Scientific Corporation Global Headquarters
Marlborough, MA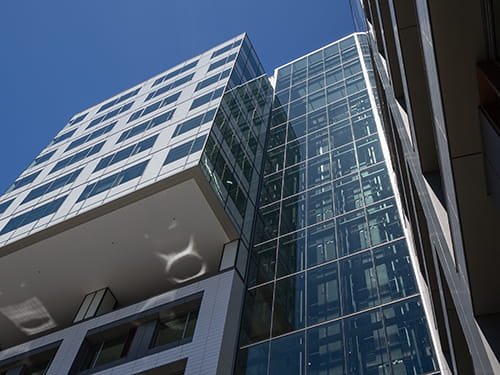 British Columbia Investment Management Corporation Office
Victoria, BC
Our Soft dB sound masking system covers 21 floors in two adjoining buildings and 14 floors in a third building. This system is an absolute pleasure to work with and manipulate when changes are necessary. I have personally operated many sound masking systems in the past and never experienced something so user-friendly with almost unlimited system functionality.
Andrew Svedin, Chief Engineer, CBRE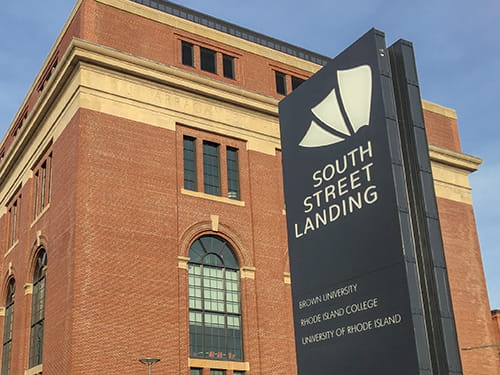 Brown University's South Street Landing Building
Providence, RI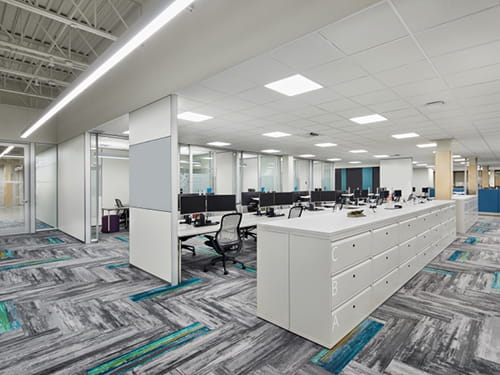 CAE Defence & Security Corporate Headquarters
Montreal, QC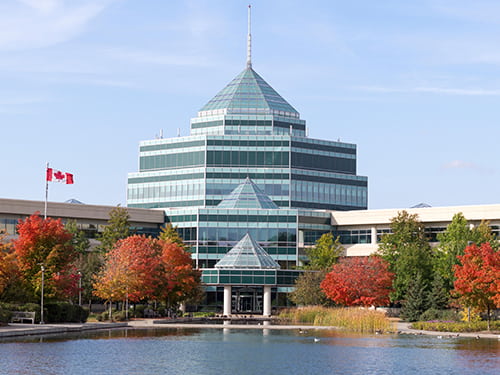 Canada National Defence Headquarters – Carling Campus
Ottawa, ON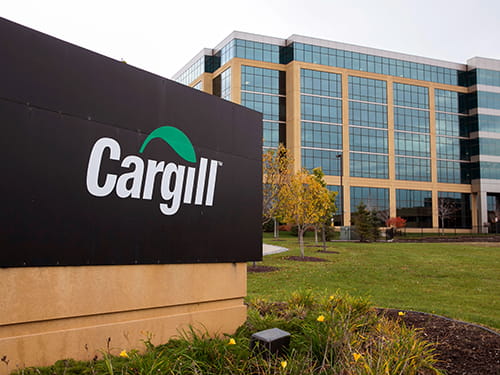 Cargill's Corporate Offices at Excelsior Crossings Complex
Hopkins, MN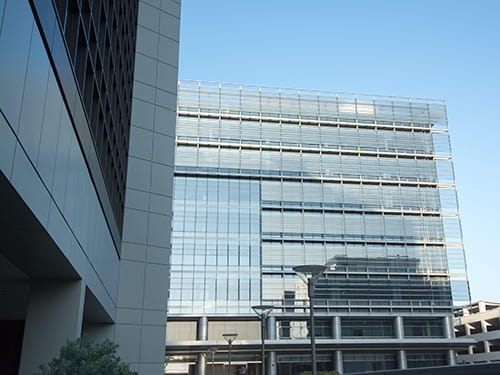 Cedars-Sinai Advanced Health Sciences Pavilion
Los Angeles, CA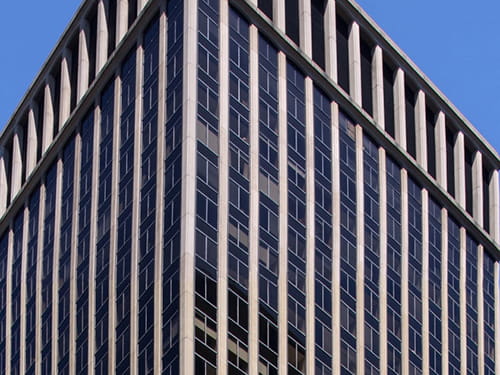 Citizen Bank Home Mortgage Offices at 437 Madison Avenue
New York, NY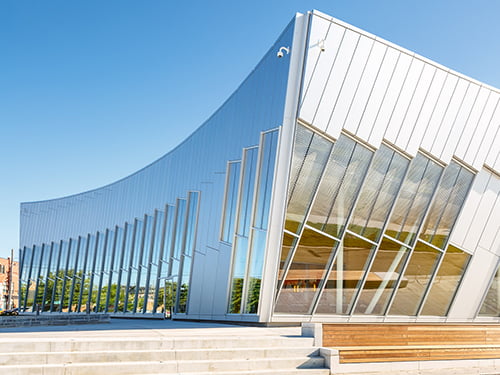 City of Vaughan's Civic Centre Resource Library
Vaughan, ON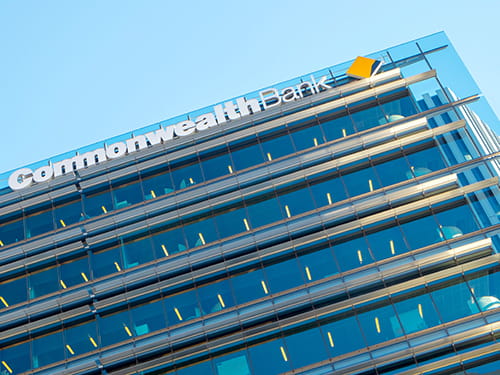 Commonwealth Bank of Australia's Darling Harbour Office
Sydney, Australia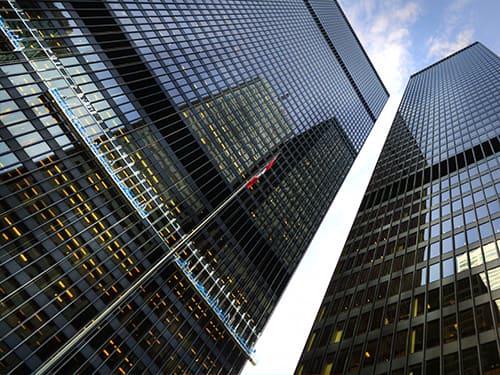 Dentons Canada Office in Toronto Dominion Centre
Toronto, ON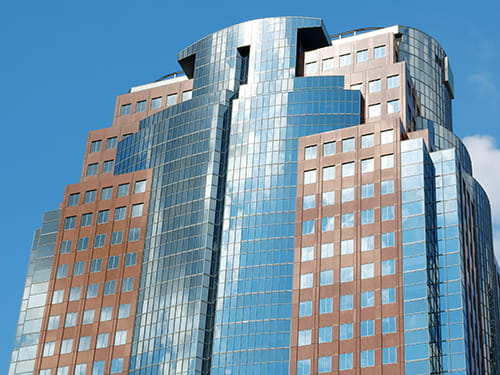 Desjardins Downtown Service Centre in Bell Media Tower
Montreal, QC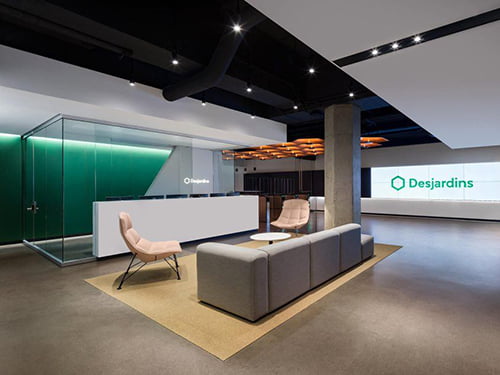 Desjardins Offices in Olympic Stadium's Montreal Tower
Montreal, QC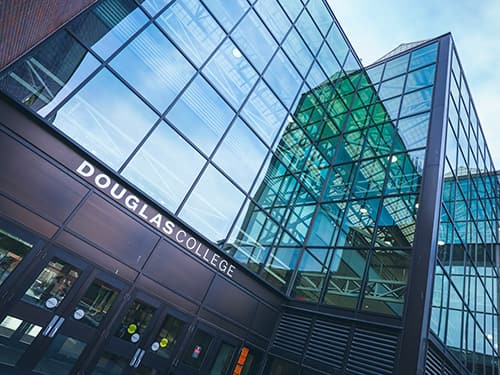 Douglas College Student Service Center – New Westminster Campus
New Westminster, BC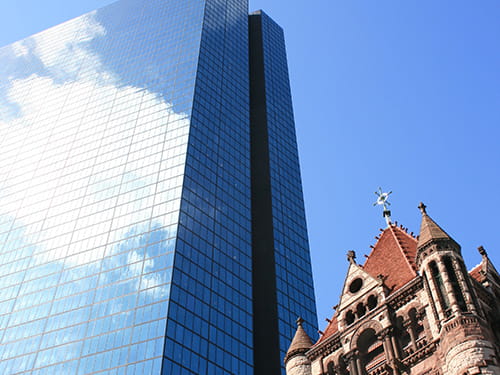 Ernst & Young (EY) Boston Office in John Hancock Tower
Boston, MA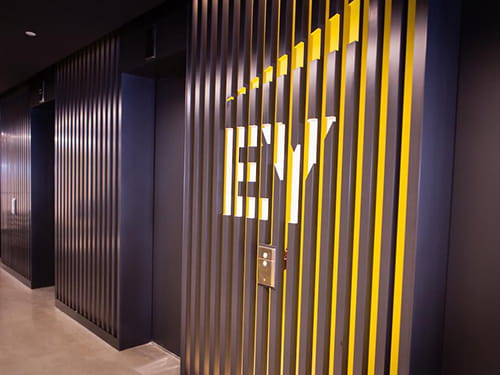 Ernst & Young (EY) Hoboken Office in Waterfront Corporate Center II
Hoboken, NJ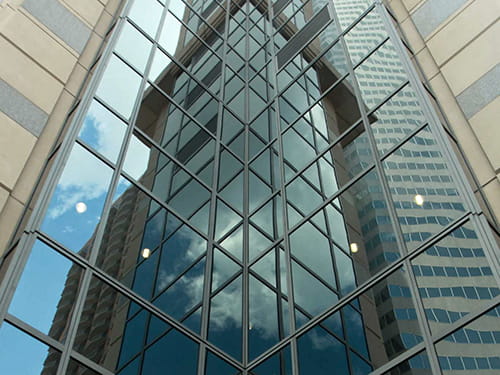 Ernst & Young (EY) Houston Office in 5 Houston Center
Houston, TX
Soft dB's networked system and installation plan met our challenging office space requirements. I'm very pleased with how our sound masking system is working, and making a positive impact on the quality of our work environment.
Karen Appelbaum, Operations Director, Northwest Area Foundation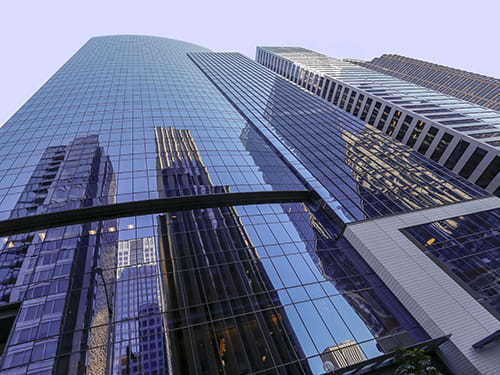 Ernst & Young (EY) Seattle Office in 505 Madison Center
Seattle, WA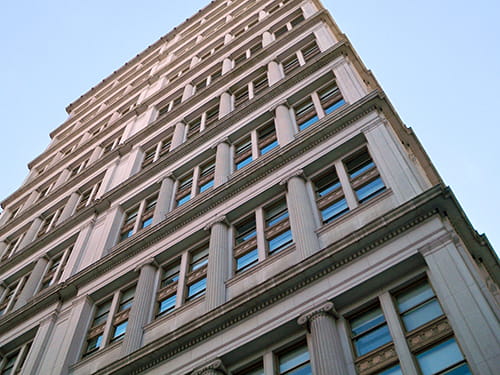 Getty Images FiDi Office in Western Union Telegraph Building
New York, NY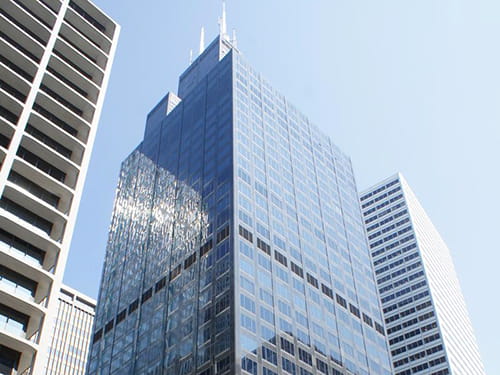 Golub Capital's Chicago Lending Office in 150 South Wacker
Chicago, IL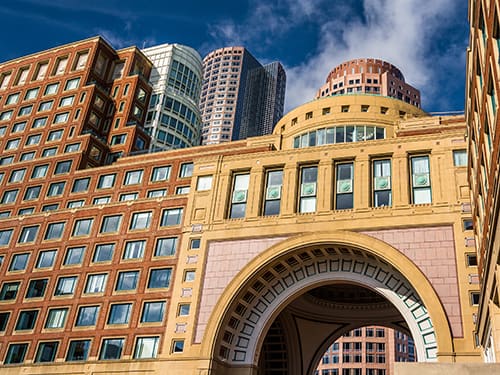 JPMorgan Chase Private Bank in Rowes Wharf Building
Boston, MA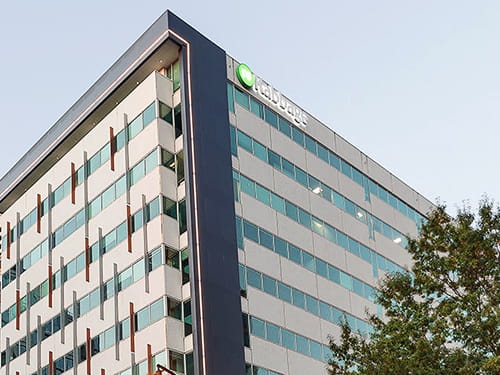 Kabbage Corporate Headquarters in Midtown Techtangle's Circa 730
Atlanta, GA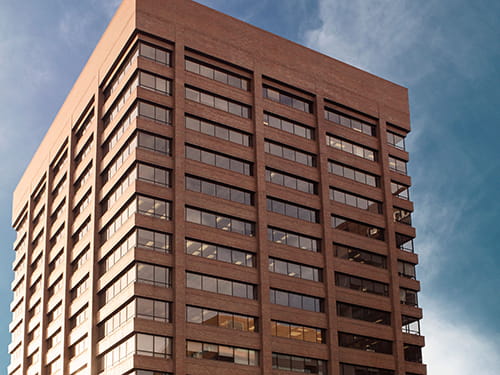 Law Society of Alberta's Main Office in Beltline District
Calgary, AB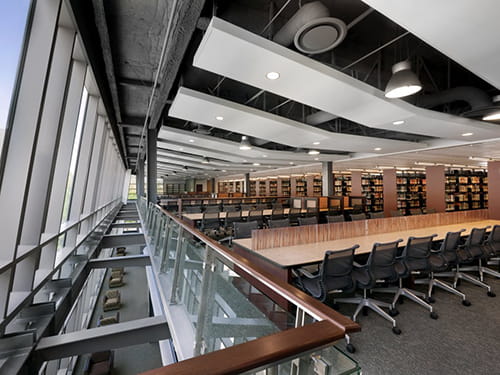 Leo F. Cain Library at California State University Dominguez Hills
Carson, CA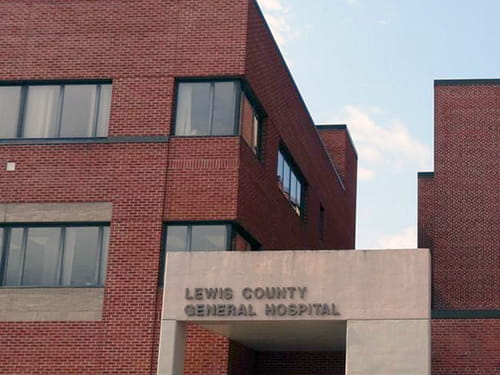 Lewis County General Hospital Emergency Department
Lowville, NY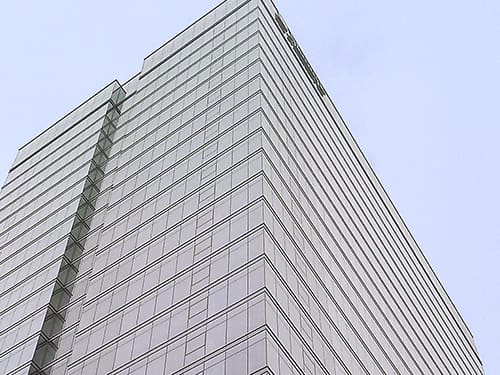 Manulife Financial Corporation's Maison Manuvie Skyscraper
Montreal, QC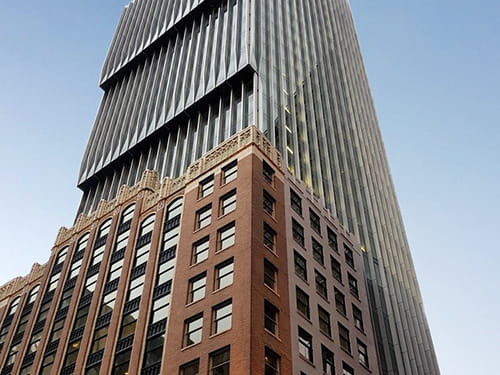 Mastercard Cyber Security Centre in Exchange Office Tower
Vancouver, BC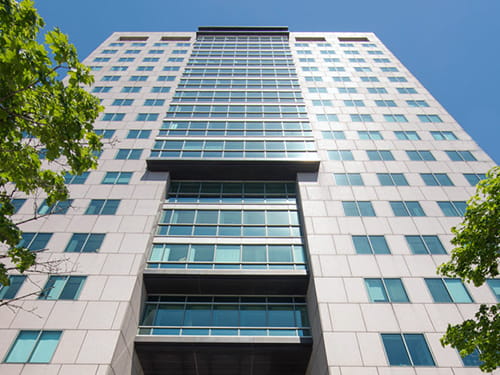 Microsoft New England Research and Development Center
Cambridge, MA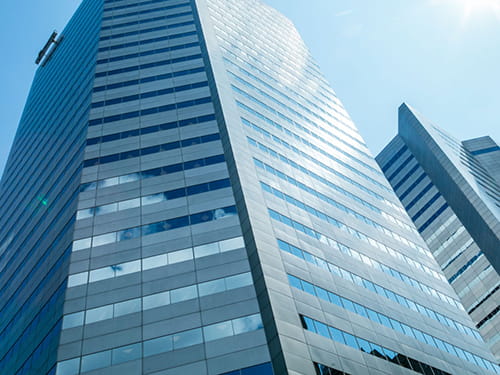 National Bank of Canada's Office in 600 De La Gauchetière
Montreal, QC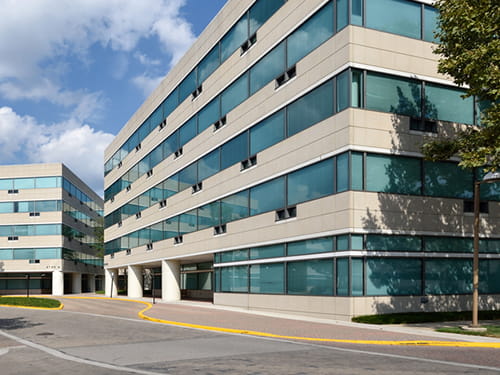 National Institutes of Health Rockledge Center
Bethesda, MD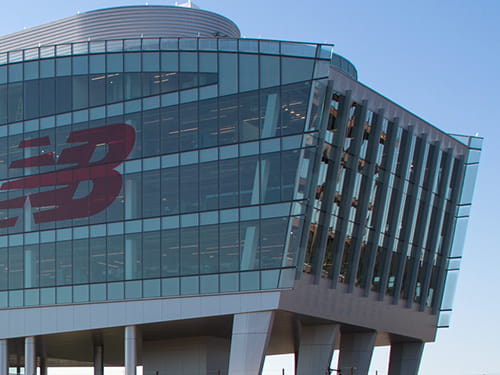 New Balance World Headquarters at Boston Landing
Boston, MA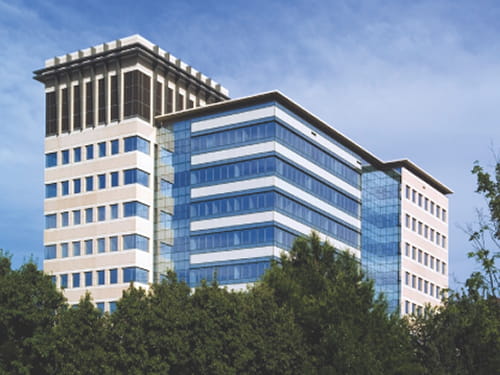 Northside Hospital Pill Hill Campus Tower in Sandy Spring
Atlanta, GA
Our work environment feels calmer and quieter. At the end of the day, employees are a lot less tired and stressed out. They don't notice the time passing as the work day quickly flies by. This is in large part because they feel more comfortable, less distracted and more focused.
Annette Filteau, Director - Billing and Enrolment, SSQ Financial Group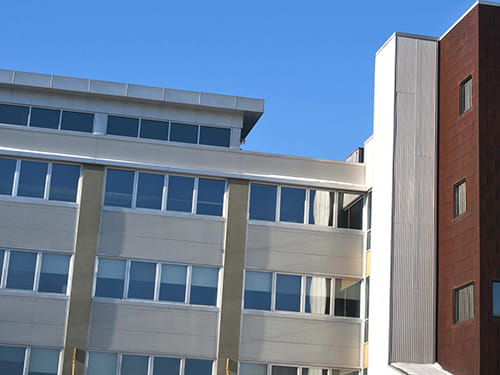 Northwest Area Foundation Headquarters
St. Paul, MN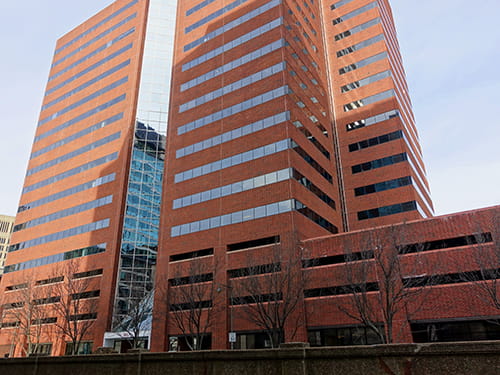 Oracle's Cambridge Field Office in Riverfront Office Park
Cambridge, MA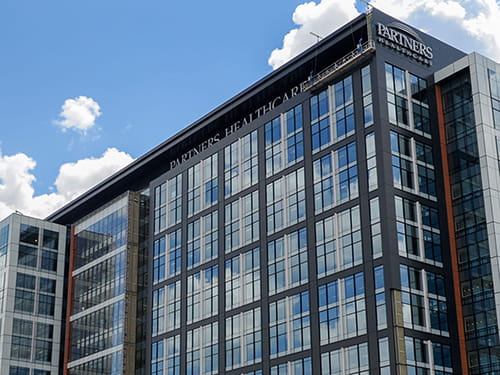 Partners Healthcare Administrative Campus in Assembly Row
Somerville, MA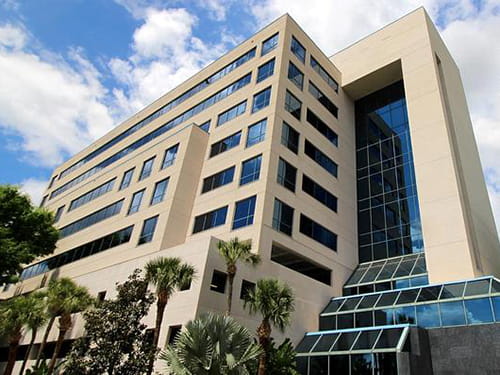 PepsiCo Corporate Facility in Sand Lake IV Development
Orlando, FL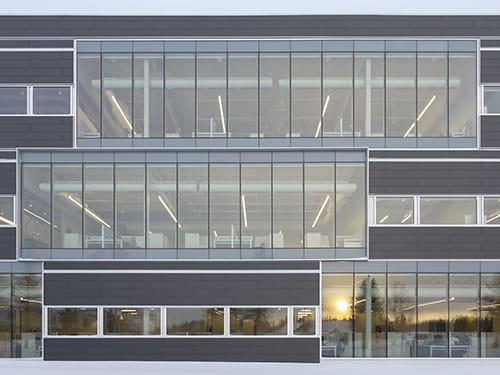 Premier Tech's Global Headquarters Campus – Olympe Building
Rivière-du-Loup, QC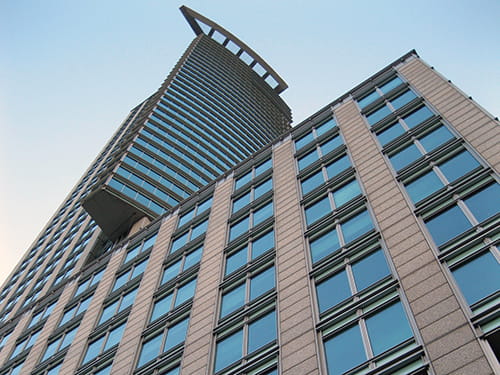 PSP Investments Montreal Office in 1250 René-Lévesque
Montreal, QC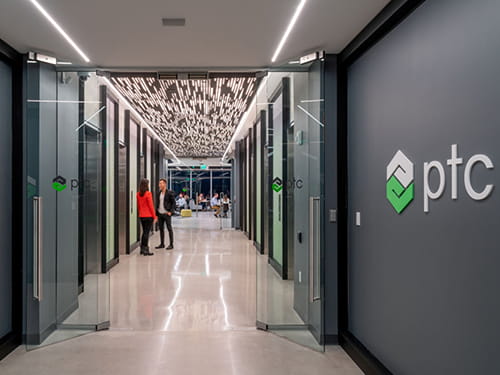 PTC Headquarters in Seaport Innovation District
Boston, MA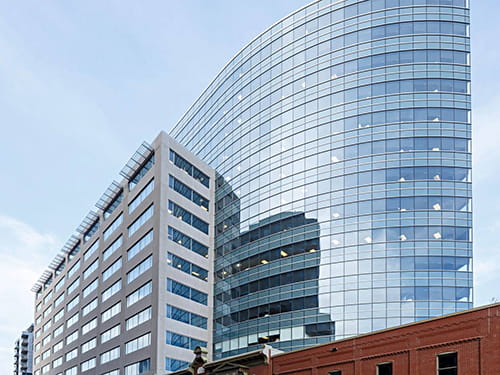 Public Services and Procurement Canada 22 Eddy Building
Gatineau, QC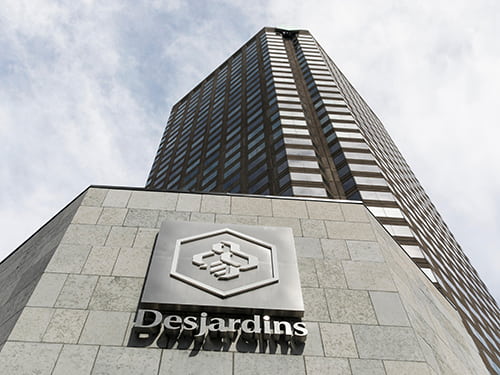 Revenu Quebec's Offices in Complexe Desjardins
Montreal, QC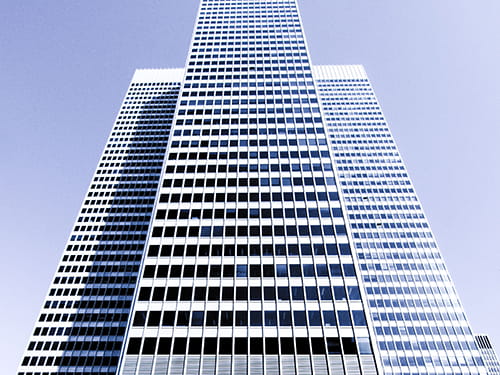 Royal Bank of Canada Offices in Montreal's Place Ville Marie
Montreal, QC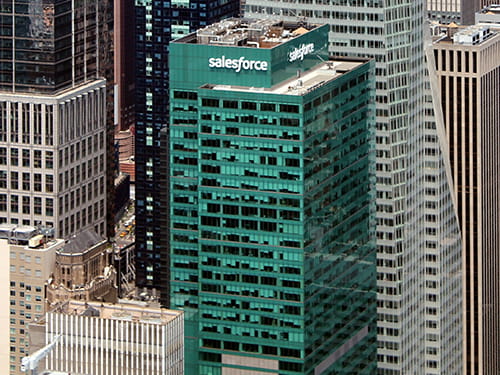 Salesforce Tower New York at 1095 Avenue of the Americas
New York, NY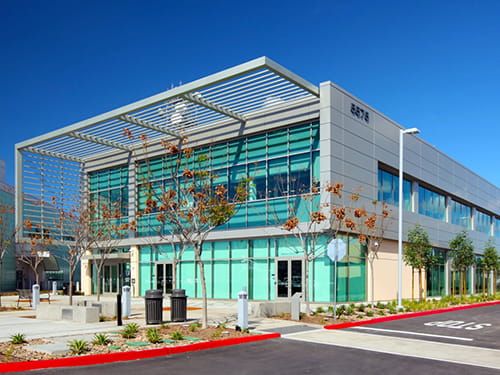 San Diego County Sheriff's Department STIC Facility
San Diego, CA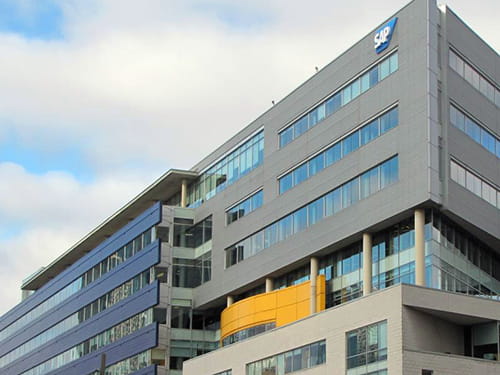 SAP Labs Montreal Office at 111 Boulevard Robert-Bourassa
Montreal, QC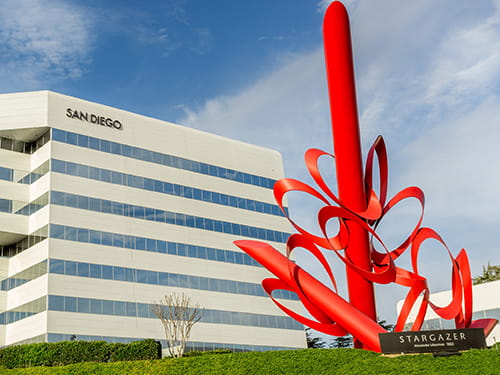 Sony Interactive Entertainment Offices in The Park
San Diego, CA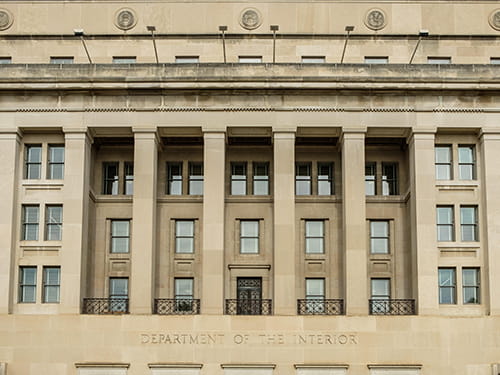 Stewart Lee Udall Department of the Interior Building
Washington, DC
Sound masking was installed following our office redesign. We had integrated movable walls and wanted to improve acoustic privacy between workstations. We instantly noticed a smoother soundscape across the open areas and better speech privacy in our enclosed offices. This was despite all the conversations and high level of activity happening there. We were pleasantly surprised!
Nicole Goulet, Senior Manager - Facilities & Administrative Services, PSP Investments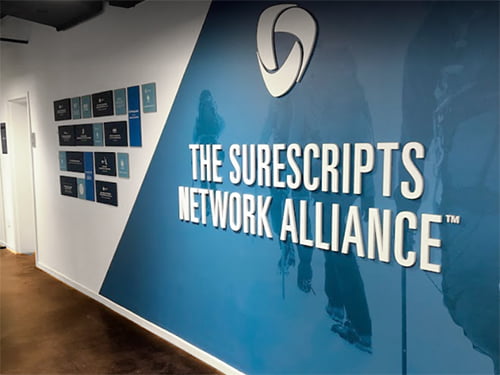 Surescripts Corporate Headquarters in Presidential Tower
Arlington, VA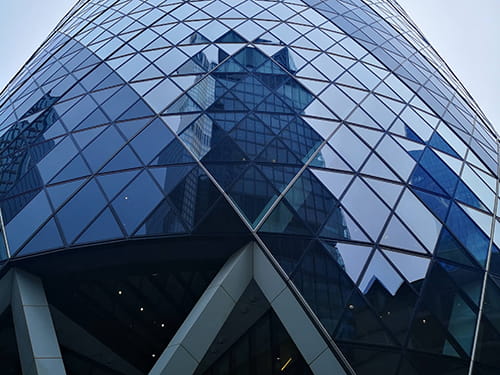 Swiss Reinsurance Company's London Headquarters in The Gherkin
London, United Kingdom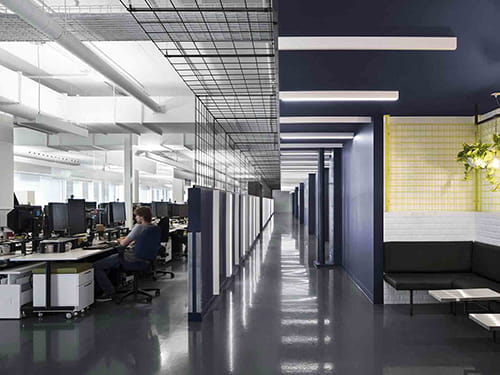 Ubisoft Montreal Offices at 5455 Avenue de Gaspé
Montreal, QC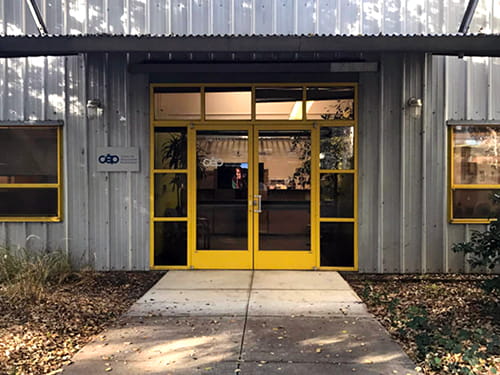 University of California at Berkeley – Hearst Field Annex
Berkeley, CA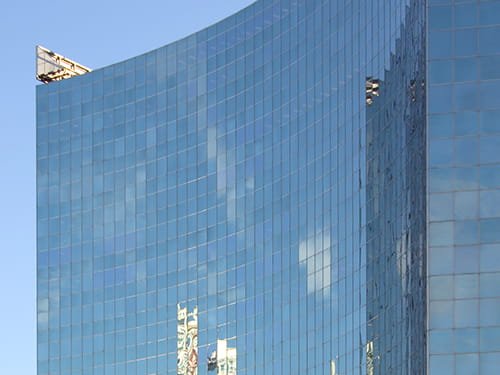 University of Toronto's Offices in Ontario Power Generation Building
Toronto, ON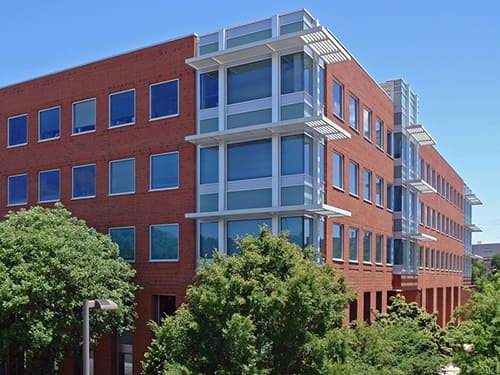 US Department of Agriculture Offices in NCSU Centennial Campus
Raleigh, NC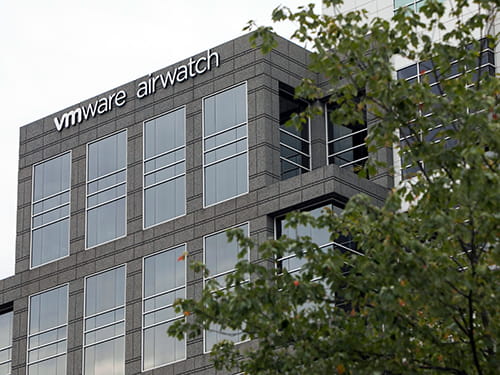 VMware AirWatch's Atlanta Office at Perimeter Center West
Atlanta, GA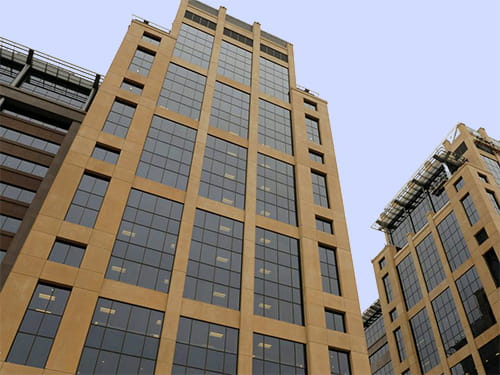 Wells Fargo's Minneapolis Downtown East Twin Tower Campus
Minneapolis, MN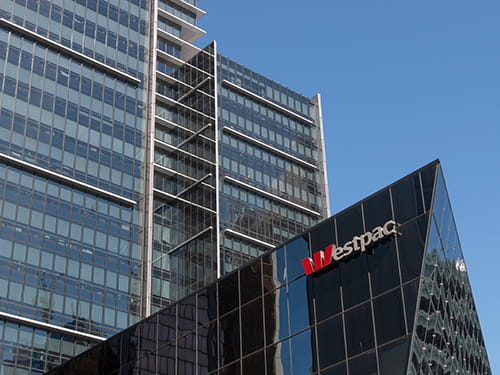 Westpac Group Headquarters in Sydney Central Business District
Sydney, Australia
Join Our Growing List of International Clients
CANADA
Air Canada
Allstate Insurance
Bombardier Recreational Products
Bristol Myers Squibb
Business Development Bank of Canada
CAE
Canada Revenue Agency
Capital One
Deloitte
Department of National Defence
Desjardins
EXP
First National Financial LP
First West Credit Union
Fujitsu
Gowling WLG
Health Canada
Law Society of Alberta
Manulife Financial
Mastercard
National Bank of Canada
National Research Council of Canada
Pfizer Canada
SAP Software Solutions
Sunlife Financial
Ubisoft
University of Toronto
USA
Aetna
Akamai Technologies
Alexion Pharmaceuticals
Bank of America
Blue Cross Blue Shield
Brown University
Cargill
Cedars-Sinai
Citizens Bank
Ernst & Young
GE Healthcare
Google
JPMorgan Chase & Co.
Microsoft
National Institute of Health
New Balance
Northside Hospital
Oracle
Partners HealthCare
PepsiCo
Salesforce
Sony Interactive Entertainment
U.S. Department of Energy
U.S. Department of the Interior
UCare Minnesota
University of Massachusetts
Well Fargo
WeWork
UK & EUROPE
1st Line Defence
AXA Investment Managers
Buckingham Palace
Cisco Systems
Digital River
Discovery Channel
Financial Times
IBM
ING Group
Luchtverkeersleiding Nederland
Marks & Spencer
Public Health England
Rabobank
Rolls Royce
Swiss Re Group
T-Mobile
The Health Foundation
University of Cambridge
ASIA
Daewoo Securities
Himchan Hospital
Kokuyo Group
KT Corporation
SoftBank Group
Woori Bank
LATIN AMERICA
3M Company
American Tower
AT&T
Bain & Company
Compartamos Banco
Gaz de France
L'Oréal
Mead Johnson
Monex Group
Nestlé
Smith & Nephew
AUSTRALIA
Accenture
ANZ Bank
Australian National University
BHP Billiton
Commonwealth Bank
International Towers Sydney
Laing O'Rourke
QBE Insurance Group
Royal Automobile Association
Standard & Poor's
Suncorp Group
WA Department of Treasury
Westpac Bank
The Right Sound Masking Technology Can Help You Make Your Workspace a More Comfortable Place
Our adaptive sound masking system can help you make your workspace more comfortable and productive by reducing common noise distractions and providing employees with a greater sense of acoustic privacy wherever and whenever they need it to be at their best.
Learn more about sound masking