Class 1 Dual Microphone Sound Intensity Probe With Onboard DSP
The MEZZO Intensity Probe provides an innovative and cost-effective solution for sound intensity measurements. It's much more than just a DAQ system: the DSP embedded in each MEZZO sound intensity probe ensures real-time signal processing.
Designed to be used with a tablet PC or any other Windows-based PC, the MEZZO Intensity Probe benefits from the versatility and flexibility provided by computers. This approach allows the MEZZO Intensity Probe along with the MEZZO Intensity Analyzer Module to be offered at a very competitive price.
Used along with the MEZZO Intensity Analyzer Module, the MEZZO Intensity Probe complies with IEC 61043 (1993) standard.
MEZZO Intensity Probe Spec Sheet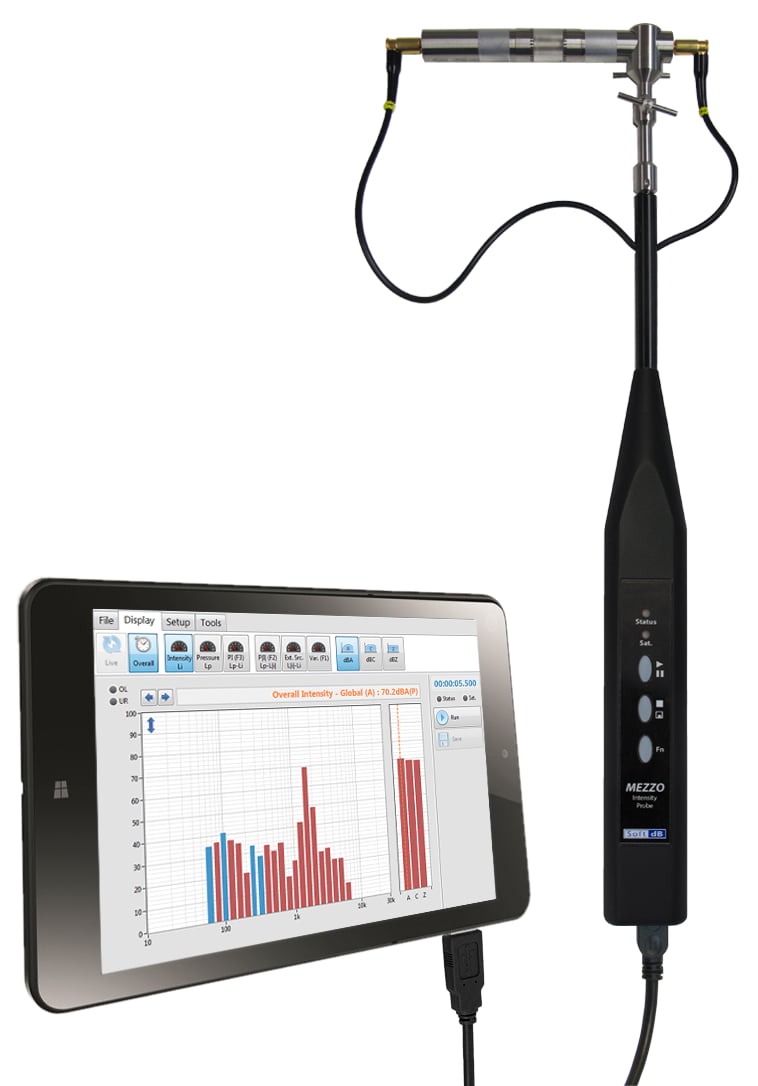 MEZZO Sound Analysis Software
Intensity Analyzer Software Included
The MEZZO Intensity Analyzer Module is the perfect tool for everyday sound intensity measurements. With standard 1/1, 1/3, 1/24 octave real-time digital filters and FFT analysis, the Mezzo Intensity Analyzer Module provides professional results with ease.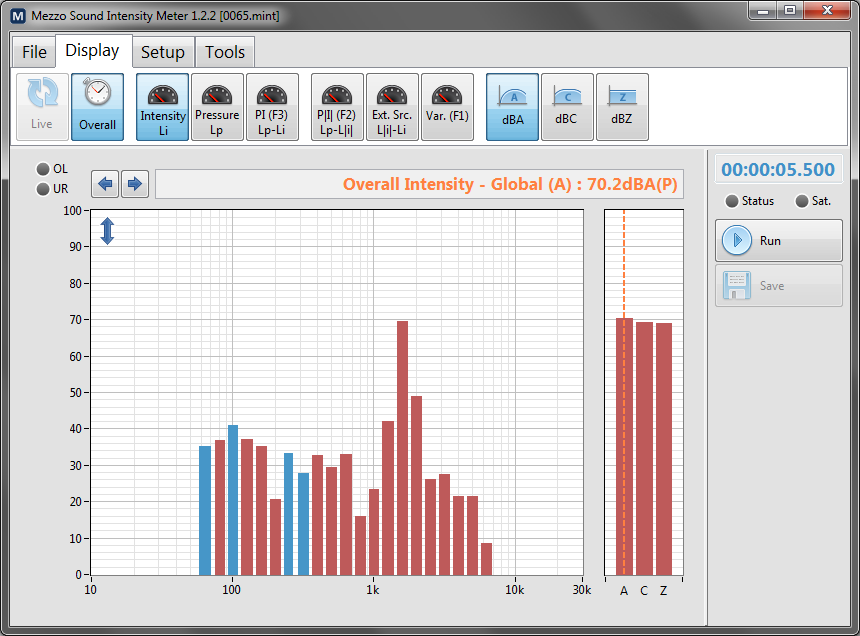 I-track Noise Visualization System in Option
The MEZZO I-Track System is a powerful tool for easy, fast and accurate sound imagery. The images are created by combining the acoustic data provided by the MEZZO Sound Intensity Probe with its position provided by a camera-based position tracking in real-time. The result is a high-definition sound image performed in a few minutes.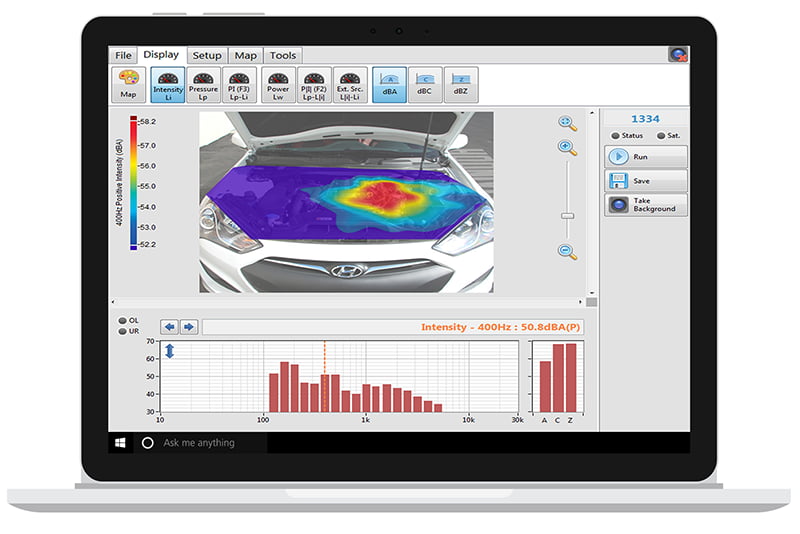 MEZZO Sound Intensity Probe Kit Is Ready to Hit the Field
What's included?
MEZZO sound intensity probe
IEPE microphone
Soft dB calibration certificate
USB cable
Windscreen
Intensity analyzer module licence
Hard carrying case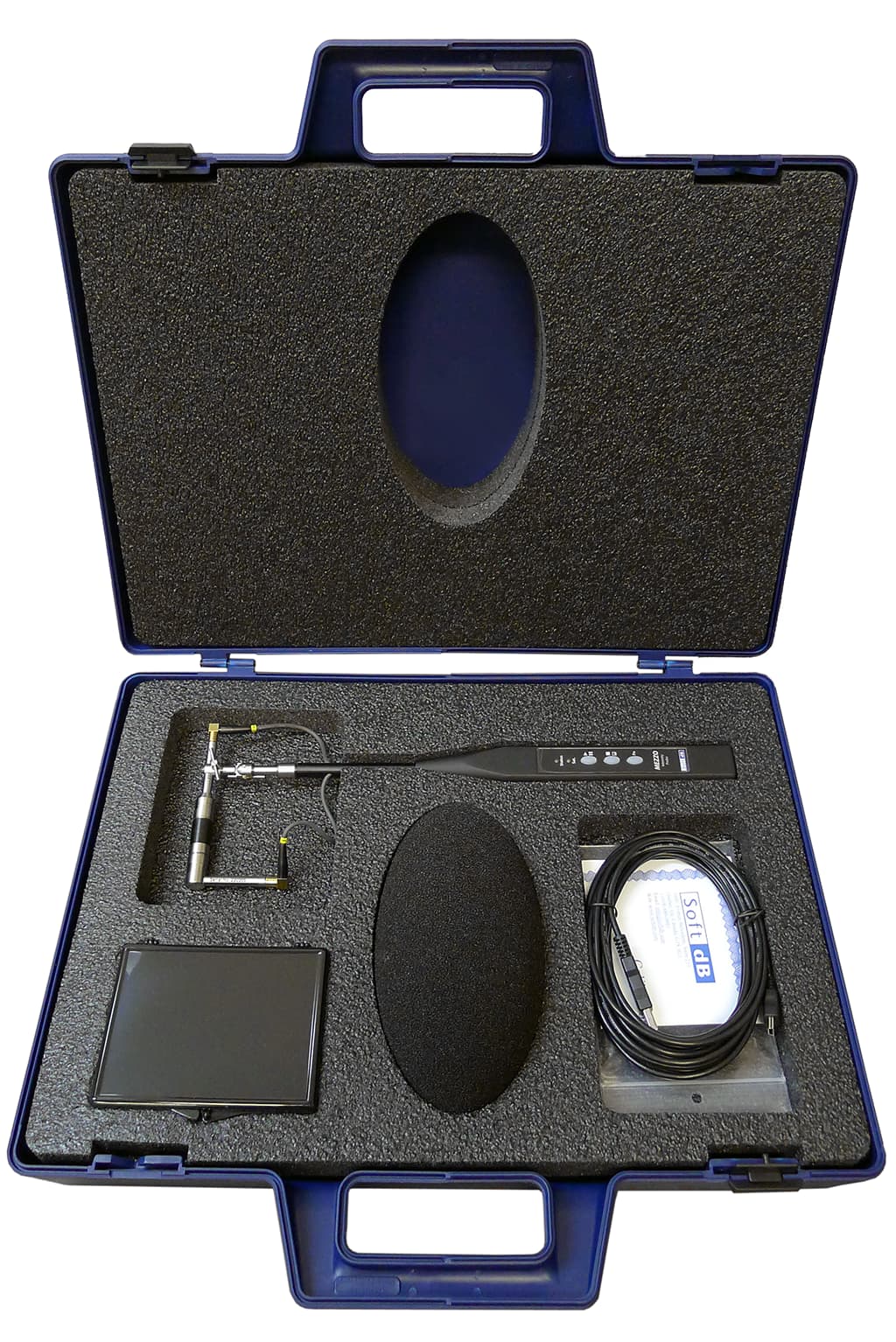 We Measure, Analyze, and Control Noise & Vibrations for a Living
We've been using our own measuring instruments in thousands of acoustical consulting projects for over 25 years. They are robust, easy to use, very precise, and highly reliable—even in the harshest possible environments. Our professional noise & vibration instruments combined with their dedicated software make us better acoustical consulting engineers everyday. We're confident that they'll help you be better at what you do too.
Get a quote