Room Acoustics Design & Noise Source Simulation Software
RAP-ONE II is an innovative and easy-to-use software that can analyze and manage sound in any room type. It has been designed to meet the needs of acoustic consultants, engineers and industrial hygienists.
RAP-ONE quickly and precisely determines sound levels at every location in a room and the contribution of each sound source to these locations.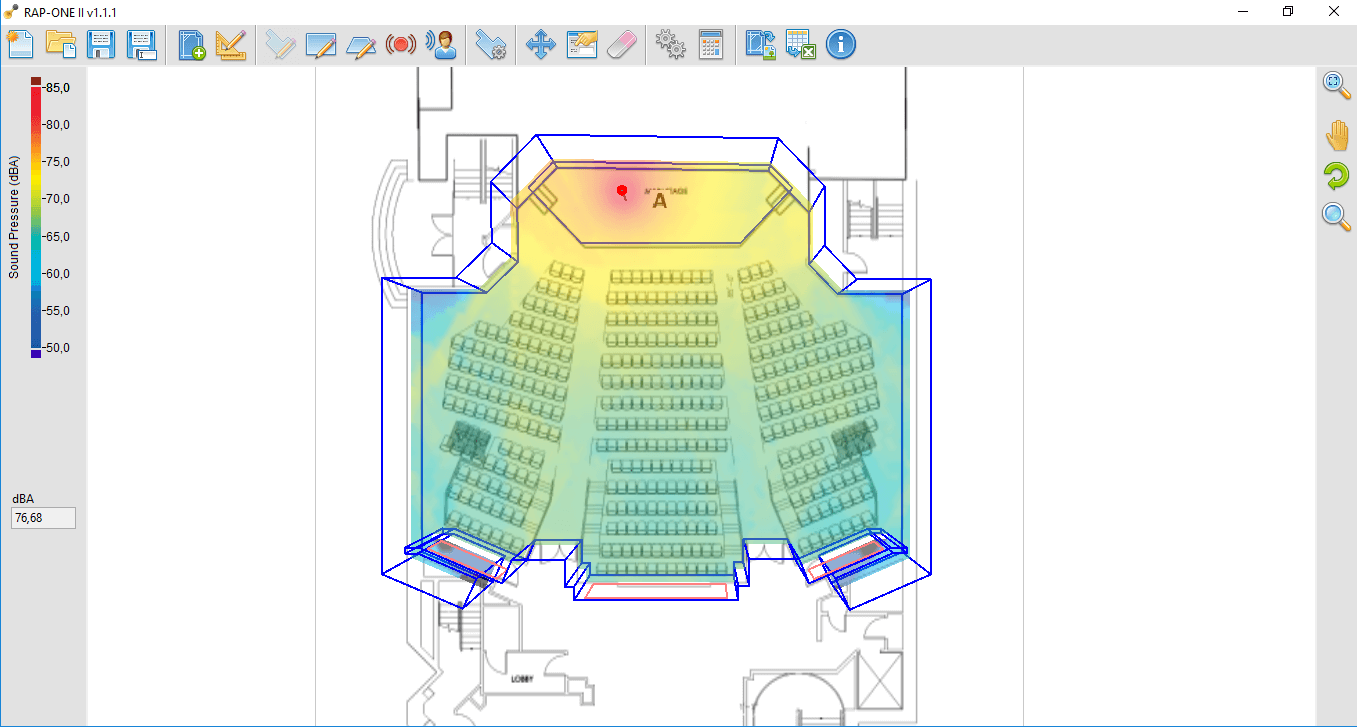 Industrial Noise Analysis
Often, noise reduction treatments are applied and do not produce the expected results. With RAP-ONE II, these problems are avoided because it allows you to know in real time the effectiveness of treatment or a combination of treatments, and this, before their implementation.
Frequently asked questions that can be answered by RAP-ONE II:
What will be the increase in noise levels if I add another machine?
What impact will this new machine have on noise levels perceived by workers?
What will be the noise reduction if a silencer is installed on a vacuum cleaner or if an acoustic treatment is done on the ceiling?
How can I be sure that my sound reduction approach is structured?
The evaluation of the performance of various possible treatments is easy: simply apply the acoustic treatments being considered for the room using the Absorbing Panel and Barrier tools and then click on the Calculate button. The room's new noise map will present the noise levels obtained with the addition of treatments. The same treatment approach can be applied to the noise sources of the room (e.g. adding a silencer).
Industrial Noise Analysis
Spacial Acoustical Analysis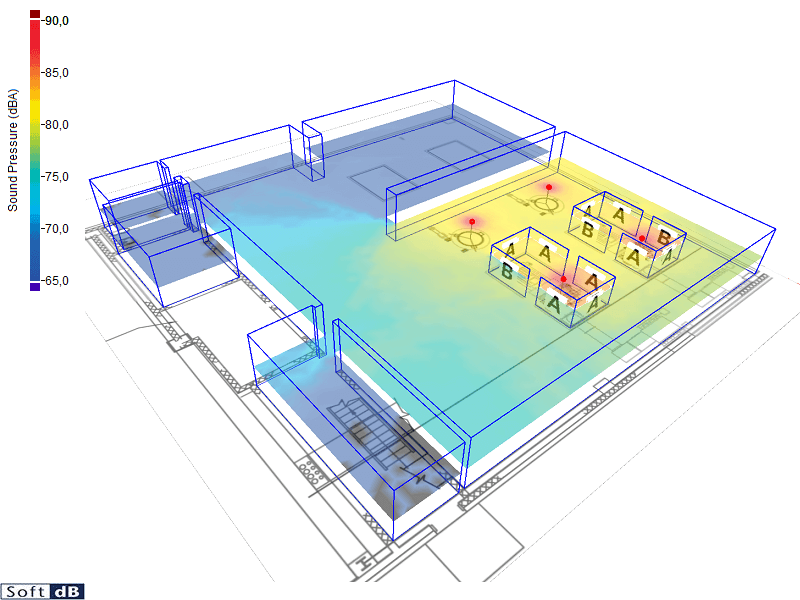 Acoustical Room Design
RAP-ONE II can be used to improve the acoustics of performance and art centres;
RAP-ONE II is a powerful tool for improving the acoustic design of a room, regardless of the type and size of a room;
RAP-ONE II rapidly and precisely determines the noise levels at every location in a room, as well as the contribution of every noise source at those locations;
RAP-ONE II can perform RT60 calculations (Reverberation Time);
RAP-ONE II can be used to control the level of background noise of a room by identifying the treatments to be applied to plumbing, heating, ventilation and mechanical and electrical systems.
Software Download & User Manual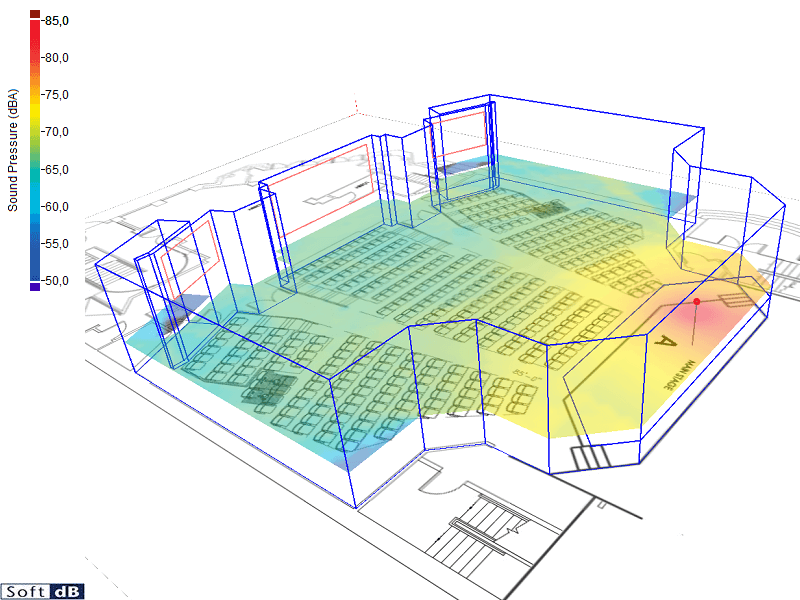 Mastering Our Room Acoustics Simulation Software
Learn how to use RAP-ONE software like a pro by watching the step-by-step video guide below. The software's key functionalities are covered in 5 chapters, starting from a simple room plan creation to adding various sound sources and receptors to exporting your simulated results in image files you can share with colleagues and clients.
We Measure, Analyze, and Control Noise & Vibrations for a Living
We've been using our own measuring instruments in thousands of acoustical consulting projects for over 25 years. They are robust, easy to use, very precise, and highly reliable—even in the harshest possible environments. Our professional noise & vibration instruments combined with their dedicated software make us better acoustical consulting engineers everyday. We're confident that they'll help you be better at what you do too.
Get a quote