Professional Noise & Vibration Measuring Instruments
Proudly developed and field-tested by Canadian acoustical engineers for professionals worldwide, our measuring instruments and network-ready monitoring technology make collecting reliable noise & vibration data simpler and more affordable than ever.
Tell us about your project
High-Precision Noise & Vibration Measurements Made Simple
Our noise & vibration measuring instruments—and the full-featured analysis software that complement them—are trusted by fellow acoustical engineers, industrial hygienists, OSHA professionals, college professors, and acoustic enthusiasts from around the world.
Behind our instruments stands a seasoned R&D team with one thing in mind: making it easy and affordable for you to measure, store, analyse, and act on highly-reliable acoustical data, so you can deliver the best service, confident answers, and valuable recommendations to your clients.
Whether you're an experienced acoustical consultant, a research scientist, or even a construction site manager who needs to take high-quality precision noise and vibration measurements to ensure regulatory compliance, prevent occupational hearing loss, evaluate loud equipment, or conduct a full-scale community noise survey, we have the right instruments to make you better at what you do.
Simulate & Validate Your Room Noise Control Strategies and Soundproofing Materials Before You Implement Them in Real-Life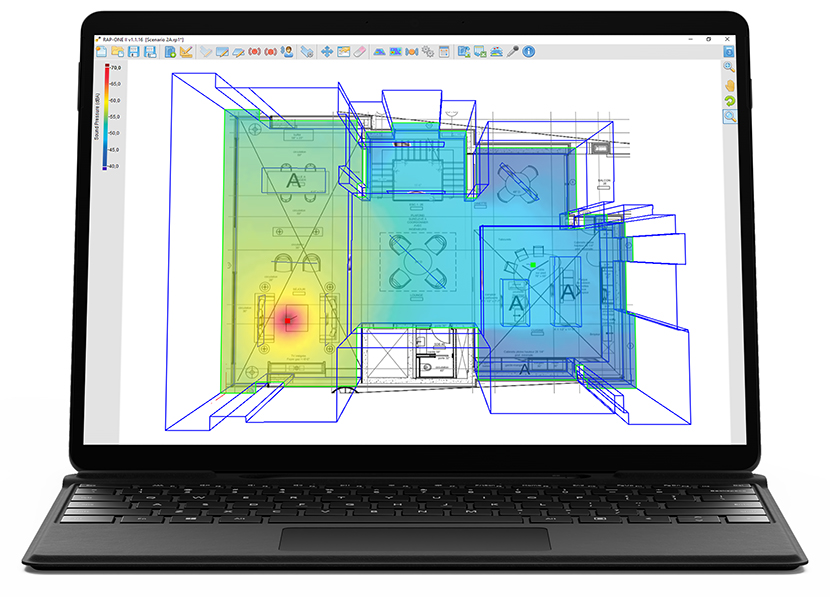 Room Acoustics Design & Noise Source Simulation Software
Developed with both architectural acoustics consultants and industrial hygienists in mind, this powerful room acoustics simulator makes it possible to quickly and accurately determine the effectiveness of different noise control strategies, soundproofing materials, and design methods as if you were testing them in the actual room of interest—be it a newly drafted office space, an industrial plant's compressor room, or a multipurpose amphitheater.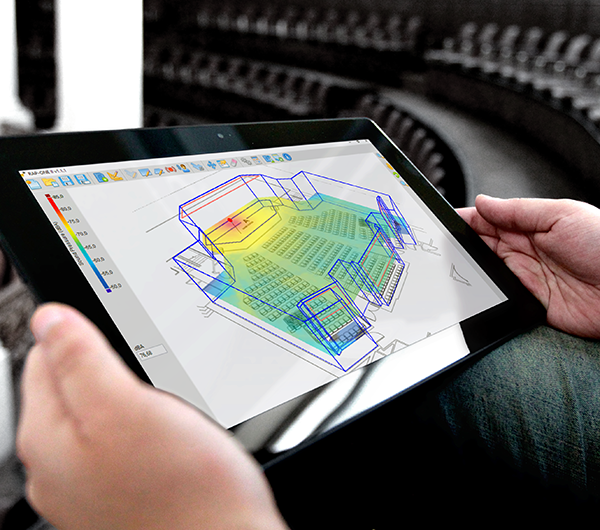 We Measure, Analyze, and Control Noise & Vibrations for a Living
We've been designing and using our own measuring instruments in thousands of acoustical consulting projects for over 25 years. They are robust, easy to use, very precise and reliable—even in the harshest possible environments. Our measuring instruments and advanced analysis software make us better acoustical consulting engineers everyday, and we're confident that they'll help you be better at what you do too.
Tell us about your project