Industrial Soundproofing Blankets: Why Choose Ours?
Soft dB Acoustic Blankets: Innovating for Industry. Tailored to meet the diverse needs of various industrial sectors, our solutions for industrial soundproofing provide unparalleled results. With their lightweight and robust structure, our acoustic blankets easily adapt to all types of equipment, offering optimal soundproofing to control industrial noise effectively.
Contact our industrial noise control experts
Soundproofing Blankets: Why Choose Soft dB?
We have developed an acoustic engineering product that is meticulously tailored to meet the demands of various industries. Introducing our solution for industrial-grade soundproofing: Soft dB Acoustic Blankets.
With their lightweight yet robust structure, our acoustic blankets can be effortlessly installed on a wide range of equipment, making them an ideal choice for industries seeking effective control over industrial noise.
Thanks to its custom design, our product can be conveniently mounted on both mobile and stationary equipment, granting it exceptional versatility and suitability for a multitude of industrial applications. One of the most notable attributes of our product is its remarkable capacity for substantial industrial noise reduction, empowering companies to cultivate quieter and more comfortable work environments for their employees.
At Soft dB, we comprehend the distinct soundproofing requirements that accompany each project. This understanding drives us to offer tailored designs that seamlessly align with your specific needs and operational challenges. Our team of acoustic experts collaborates closely with you to design a solution that precisely caters to your unique needs.
Say Goodbye to Industrial Noise Issues with Our Acoustic Blankets
Beyond delivering exceptional acoustic performance, our soundproofing blankets boast easy maintenance, diminishing upkeep expenses and prolonging their longevity.
Furthermore, these blankets seamlessly adapt to various industrial equipment, regardless of their dimensions or configurations. Their waterproof, chemical-resistant, heat-resistant, and UV-resistant properties make them ideal for even the most challenging outdoor settings.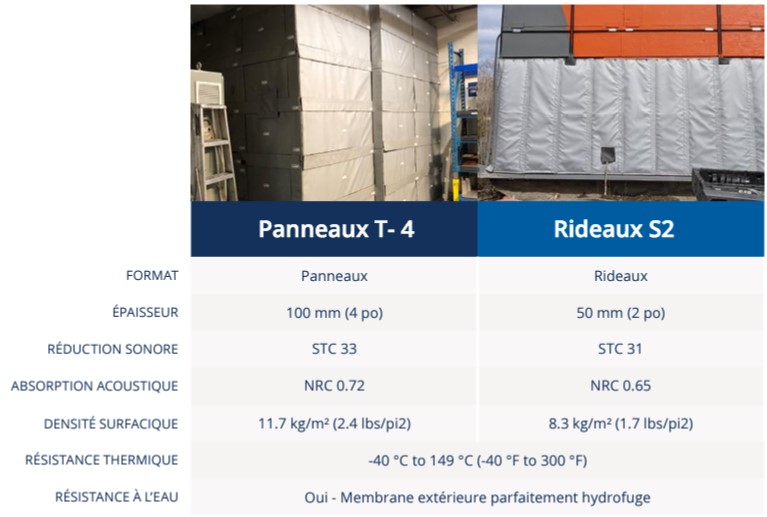 Whether your operations take place in hot, cold, wet, or dry climates, our product is meticulously designed to withstand a wide range of weather conditions. You can be confident that it will maintain its performance and integrity, regardless of the environment it's deployed in.
With our acoustically engineered product, you gain access to a sturdy, versatile, and custom-tailored solution that empowers you to significantly reduce noise in your industrial setting. This not only enhances the comfort and safety of your workforce but also optimizes your overall operations. Choose peace of mind with our premium industrial soundproofing solution: Soft dB Acoustic Blankets.
Soft dB Acoustic Blankets: The Solution to Industrial Noise Reduction
Soft dB Acoustic Blankets provide an efficient resolution for mitigating noise emanating from heavy equipment, especially low-frequency noise.
Our standard products offer soundproofing capabilities that span from STC 31 (acoustic curtain version) to STC 33 (acoustic panel version). These blankets stand as the optimal, versatile, and cost-effective soundproofing answer to your noisy equipment predicaments.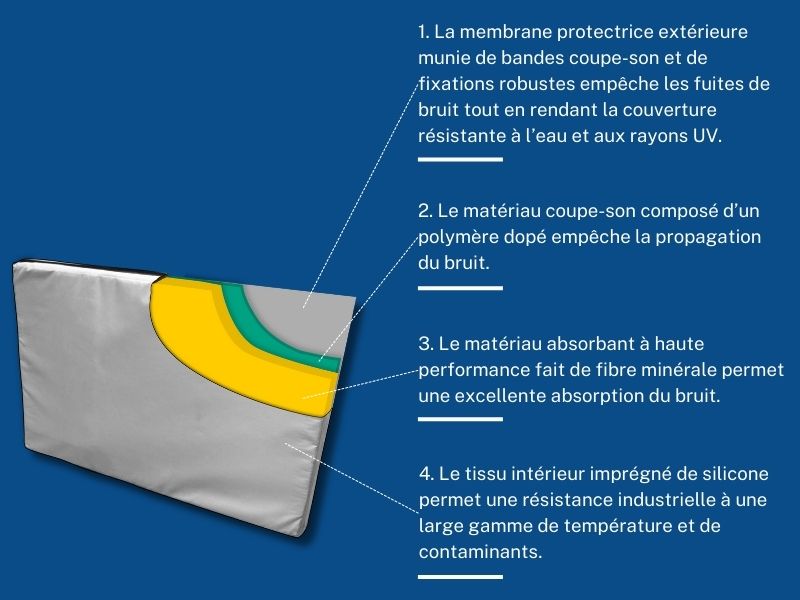 Soft dB Acoustic Blankets: An Exceptional Industrial Soundproofing Solution
Built on an exclusive patented* concept, Soft dB Acoustic Blankets stand as the sole solution offering the convenience of magnetic anchors for installation.
The panel blankets are affixed to an aluminum framework equipped with magnetic anchors, facilitating swift installation and removal without the need for drilling or causing harm to the treated equipment.
This system proves to be ideal for various types of metal surfaces.
*This patented system and method involve attaching and supporting noise reduction or thermal insulation blankets to metal machinery or structural frames.
Noise-Reducing Blankets: Quieting Industrial Equipment
Our teams have successfully implemented the Soft dB custom acoustic blanket system on a variety of industrial equipment and mobile vehicles of diverse shapes and sizes. The result: a significant reduction in emitted noise from these devices.
Benefitting from their adaptable and customized designs, Soft dB soundproofing enclosures seamlessly conform to the geometries of problematic equipment, ensuring optimal efficiency.
Beyond their flexibility, lightweight construction, and efficiency, Soft dB soundproofing blankets can be seamlessly integrated with other industrial soundproofing solutions, including dissipative silencers, duct lagging, and more. Making it your premier choice for a wide range of noise applications.
Diverse Applications of Soft dB Soundproofing Blankets
Soft dB Acoustic Blankets are well-suited for both indoor and outdoor industrial applications. They yield a substantial impact on the sound levels emitted by the equipment they envelop, effectively addressing noise at its origin.
Soundproofing for Fixed Industrial Equipment
Our acoustic blankets are purpose-built for soundproofing a wide range of stationary equipment, delivering a high-performance solution that can be tailored to diverse industrial applications.
Leveraging our expertise in acoustic engineering, we provide lightweight structures that seamlessly integrate into your industrial environment. Our custom-designed dissipative silencers are meticulously crafted to address your equipment's specific requirements, resulting in a substantial reduction in emitted noise.
Our soundproofing solutions cater to various types of immobile equipment, including compressors, piping, dust collectors, fans, motor pumps, hydraulic presses, and more.
Whether you seek noise reduction in a factory, pulp and paper mill, sawmill, or any industrial setting, our acoustic blankets offer noise mitigation while optimizing your equipment's performance.
Soundproofing Solutions for Mobile Industrial Equipment
In the realm of mobile equipment—ranging from trucks and heavy machinery to ships—we present efficient soundproofing solutions tailored to tackle the distinctive noise challenges posed by motion.
Our soundproofing blankets, crafted for trucks, target the mitigation of engine and propulsion system noise. This not only enhances driver comfort but also contributes positively to the environment.
For the heavy machinery utilized in construction sites or mining operations, our acoustic blankets ensure substantial noise reduction, helping to uphold acceptable noise levels within work zones.
Likewise, our ship-oriented acoustic blankets are meticulously designed to curtail noise emissions, aligning with marine noise regulations and minimizing environmental impact.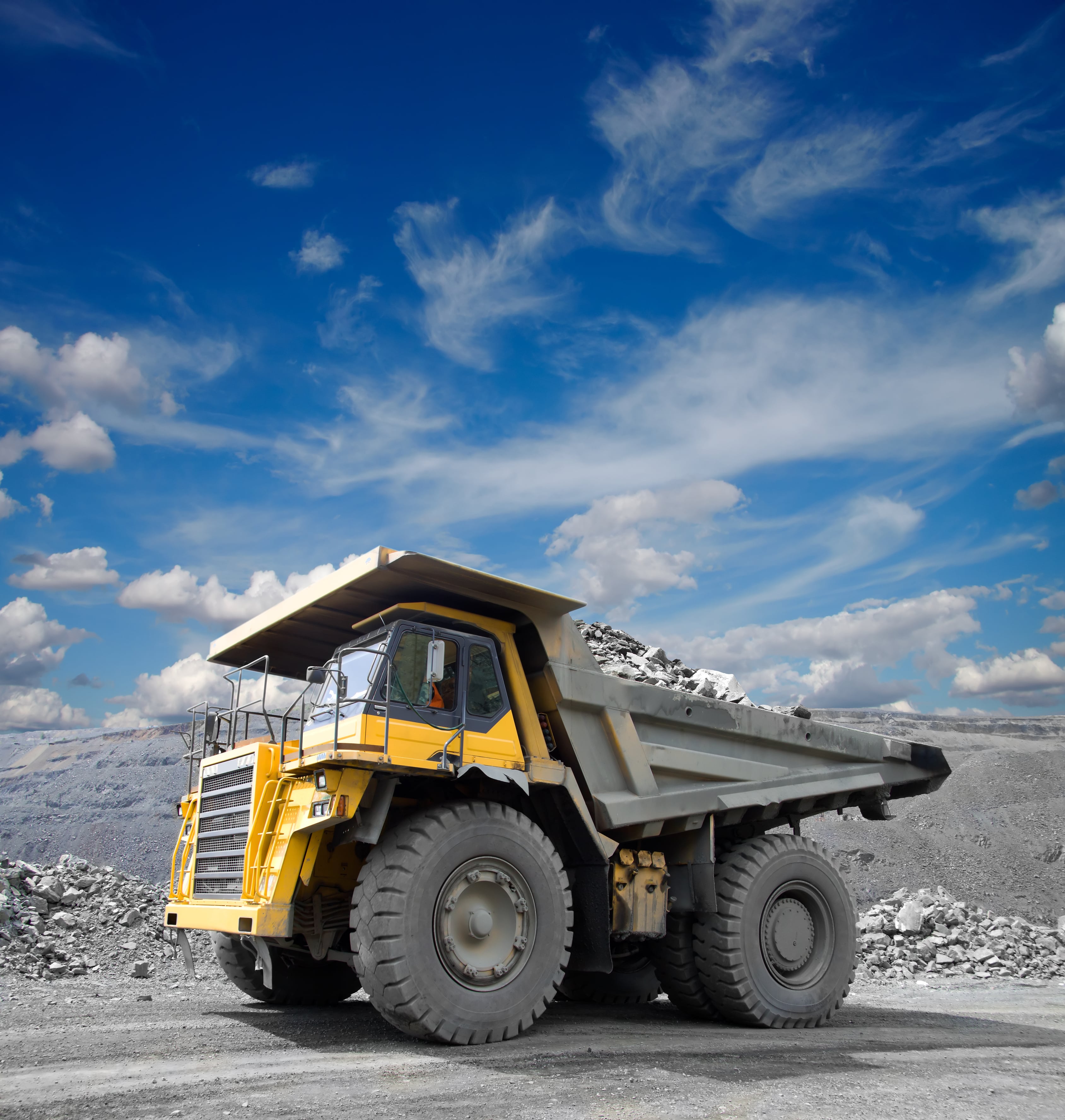 Regulate Industrial Noise from Your Equipment with Our Acoustic Blankets
Our team of acoustic engineers boasts proven expertise in mitigating the noise discharged by mechanical equipment.
By thoroughly examining your facilities, evaluating your machinery, and formulating tailor-made soundproofing strategies, we ensure your compliance with budgetary constraints and noise exposure regulations. Through our personalized approach, the realization of tranquility becomes tangible for your industry.
Irrespective of the nature of your industrial equipment, whether fixed or mobile, we possess the fitting soundproofing remedy to enhance working conditions, curtail noise-associated hazards, and shield communities from environmental noise disturbances. Our soundproofing blankets are designed to be resilient, enduring, and effortlessly installed, offering a comprehensive solution for proficient noise management.
Revolutionize Your Industrial Environment with Our Acoustic Blankets: Bid Farewell to Noise!
Control Industrial Noise with Soft dB Acoustic Blankets. Customized for Every Requirement, They Conform to Any Setting. Whether for Stationary or Mobile Industrial Equipment, They Stand as the Optimal Soundproofing Solution.
Contact our industrial noise control experts