The safety and efficiency of our sound masking equipment is paramount, which is why our SMS-STR loudspeaker is available with a Chicago Plenum option to meet City of Chicago Environmental Air (CCEA) regulations. The SMS-STR sound masking speaker is typically used in open ceiling configurations but it can also be installed in the plenum space, suspended between the acoustical tiles and the deck.
Like all other sound masking speaker models part of our SmartSMS-NET product line, the SMS-STR speaker already met UL 2043 Standard (Fire Test for Heat and Visible Smoke Release for Discrete Products and Their Accessories Installed in Air-Handling Spaces). Meanwhile, it has been slightly modified to ensure that it fully meets the City of Chicago's stricter electrical safety requirements and can be installed in any region where building code requires that electrical wires are run through metal conduit.
CCEA Compliant Sealtite Connector
Chicago Plenum requires that any fixture installed in an air-handling plenum space be properly sealed to enclose the junction box or wireway in its entirety to prevent sparking, fire, or other hazardous situations. We've therefore redesigned the SMS-STR loudspeaker's connecting plate to be fitted with CCEA compliant one-piece Sealtite connectors. That way, the speaker cables remain completely sealed off and gasketed from the plenum air space.
Moreover, since the Chicago Electrical Code also provides that any electrical fitting that is not one piece in construction, must be disassembled on sight, and then reassembled, using a one-piece Sealtite connector means faster, easier installations with no lost or misaligned parts.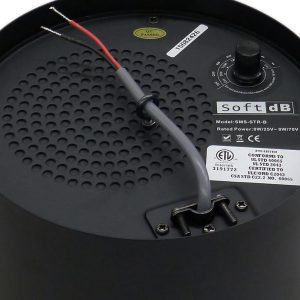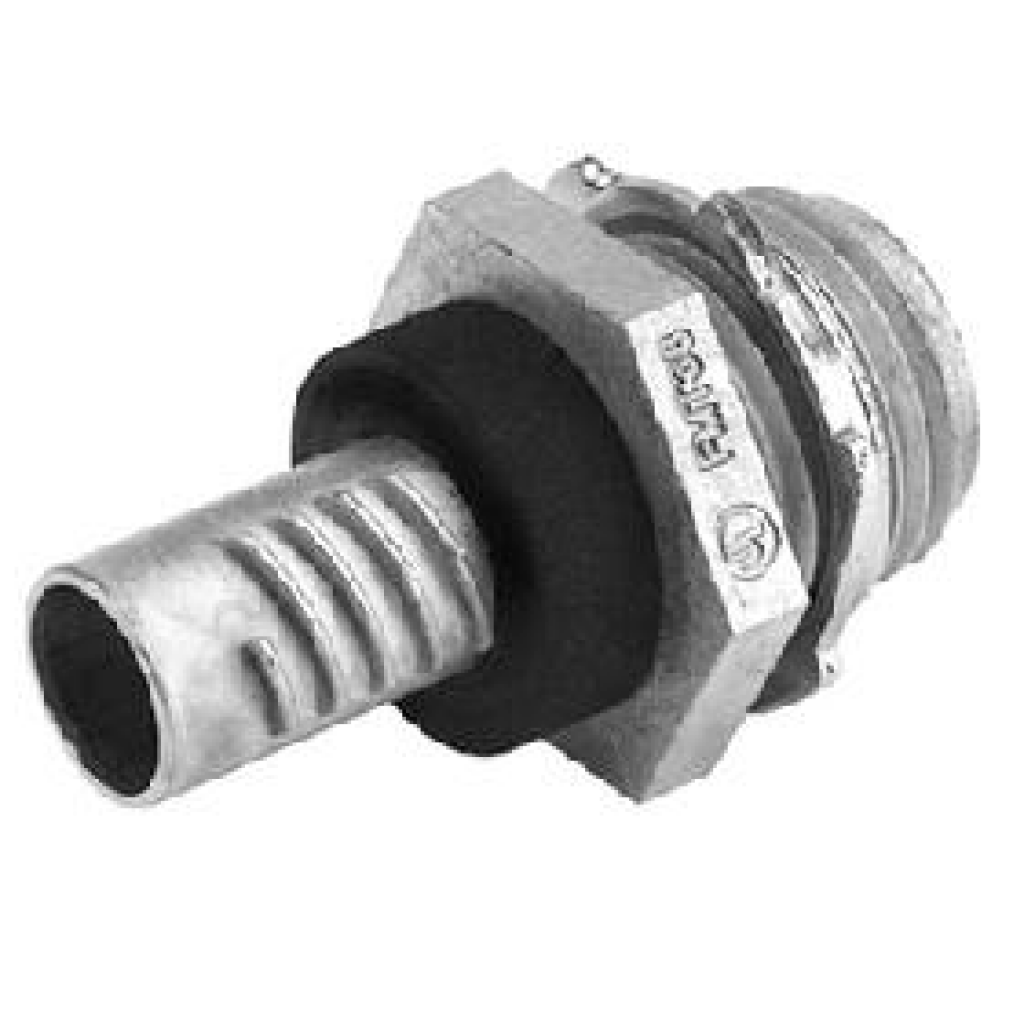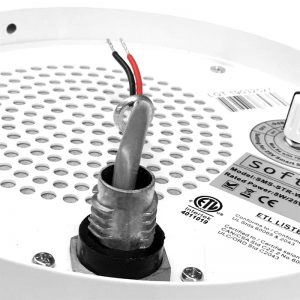 Running Speaker Cables in Compliance with Chicago Plenum
Thanks to the Sealtite connector, the SMS-STR speaker cables running up to the deck can be contained within Flexible Metal Tubing (FMT) listed for use in plenums and other air handling spaces, in compliance with the City of Chicago Electrical Code. Where it reaches the speaker back enclosure, this specialized metal conduit terminates in the one-piece Sealtite connector fitted with a rubberized polymer gasket, providing the smoke-tight seal required by the National Electrical Code (NEC).
An additional number of our sound masking speakers will be manufactured in accordance with the requirements for use in ducts, plenums and other air-handling spaces per City of Chicago Environmental Air (CCEA), cementing Soft dB's place as a forward-thinking leader in sound masking technology and manufacturing. Stay informed and up-to-date on all of our announcements regarding innovations in sound masking by visiting our latest news section.
CCEA Approved Sound Masking Speakers Available Now
SMS-SURF4 flush-mounted ceiling speakers – Learn more
SMS-STR open structure speakers