Solving Noise & Vibration Problems
Acoustics & Sound Masking in Luxembourg, Belgium and across Europe
Talk to our experts
We Have Helped European Companies in All Sectors Solve Noise and Vibration Problems for More Than 25 Years
With unrivalled expertise in the field of vibro-acoustics, backed by more than 25 years' practical experience, Soft dB is proud to offer acoustical engineering services and innovative noise & vibration control solutions in Luxembourg, Belgium, and all over Europe. We employ more than 100 experts, including dozens of engineers, scientists, and PhDs specialized in vibro-acoustics. We pool our collective knowledge to solve any problem related to:
Architectural acoustics (buildings, open- and closed office layouts, auditoriums, etc.);
Environmental acoustics (compliance studies, data mapping and studies monitoring the impact on acoustic environments, projections detailing the post-implementation effect of sound attenuation measures, etc.);
Acoustics & vibration levels in industry and construction (monitoring and assessment of the integrity of structures and equipment, human perspectives, researching effective mitigation measures, etc.);
Workplace Acoustics & Speech Privacy
The creation of larger and more affordable workspaces can mean acoustic considerations are often considerably downplayed during the design phase. Nevertheless, this can have a major influence on the well-being and productivity of employees. Some rooms are also designated as spaces for sharing confidential information, but it is not always easy to assess their effectiveness and thus guarantee that conversations cannot be easily overheard outside these rooms.
Thanks to Class 1 high-precision noise measuring instruments developed in-house, our architectural acousticians can evaluate your workspace's acoustic privacy and occupant comfort in accordance with the designated standards applicable in your country. We'll help you significantly improve workspace acoustics while keeping your office construction and retrofitting costs down.
Environmental Noise Surveys & Regulatory Compliance
Whether it is caused by transport (road, rail, and aviation), or industrial or construction sites, outdoor noise is always subject to regulation. This is invariably a public health issue because environmental noise can have significant effects on the health and well-being of humans.
We have the necessary skills to conduct comprehensive environmental studies, including:
A full-scale acoustic characterization of sound sources
Modeling of the sound propagation environment
The plotting of sound maps
Ranking of noise sources based on their contribution to the soundscape
Mitigating measures designed to ensure compliance with European noise regulations
Noise and vibration Control Across Industrial Facilities
On a typical industrial site, there are acoustic sources that can affect the comfort and health of the workforce, as well as vibratory sources that can influence the integrity of critical infrastructures, while also radiating excessive noise. We perform on-site measurements to better understand the propagation paths as well as the vibratory and acoustic behaviors of heavy equipment. 
Acoustics Research & Development
Soft dB is heavily involved in R&D projects arising from vibratory and acoustic problems that cannot be solved by conventional methods. And because we have significant numbers of staff who have led or participated in innovative research projects, we're not only in a position to broaden the scope of our operations to include vibro-acoustics, aeroacoustics, imaging, etc. but also well-equipped to recommend field-tested solutions for even the most complex noise or vibration problems.
How Can We Help?
Call us Monday to Friday from 9am to 5pm CET
Email us
Or use this contact form below:
merci
Blog & Articles
Latest Workplace Trends, Industry News, Sound Masking Experts' Insights, in Luxembourg, Belgium and Europe.
Reducing Noisy Office Distractions While Improving Sonic Privacy
If one of your goals is to provide a distraction-free workspace atmosphere that optimizes focus and promotes productivity while ensuring employee privacy and comfort, sound masking is one of the most cost-effective solutions. Some of the most successful companies in Europe and the United Kingdom are currently leveraging sound masking technology across their offices to improve employee productivity and well-being.
Ever Heard of Sound Masking Technology?
Chances are you've visited an office space running a sound masking system before without even realizing it. The right sound masking technology allows office workers to concentrate better and enjoy higher levels of sonic privacy, by producing a soothing sound that muffles conversations and common distractions while seamlessly blending into the office background virtually unnoticed.
Increased Employee Productivity
Sound masking greatly reduces the radius of distraction in open-plan offices. Employees get a lot less distracted by conversations within 5 to 12 meters from where a sound masking speaker is located. It becomes easier to concentrate on tasks and productivity increases measurably.
Lower Office Construction Costs
Sound masking reduces the need for plenum barriers, soundproof doors, and thick drywall layers. It improves the acoustic performance of movable partitions without sacrificing their flexibility. Office construction costs can be reduced by up to 32 euros per square meter.
Better Acoustic Privacy & Comfort
Lack of privacy is the biggest frustration in today's workplace. Sound masking improves acoustic privacy between adjacent workstations and private meeting rooms by increasing the ambient background sound levels just enough to make private conversations less intelligible.
How Does Sound Masking Work?
Watch & Listen Our Virtual Demo
Words alone are not enough to give you an appreciation of how sound masking reduces workspace distractions while improving speech privacy. So we've built a quick virtual demo to let you hear and feel what this technology is all about. Although this virtual demo doesn't come close to experiencing an actual sound masking system demoed in your office, it'll get you pretty close to grasping the fundamental concept, all from the comfort of your home.
We Helped These European Industry Leaders Achieve Better Noise and Vibration Control Across Their Facilities
Compliance With European Noise Regulations
In Luxembourg like in Belgium, machines and systems radiating noise beyond the confines of a site cannot exceed a certain noise level, measured in decibels, in the immediate vicinity of that site. Acceptable noise limits specified in laws, regulations, decrees or other legislative documents are collated under the respective national or regional environmental codes applicable.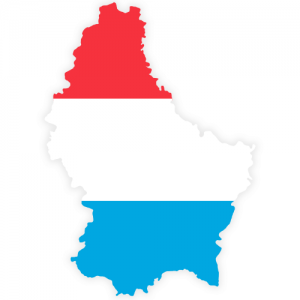 Luxembourg Noise Regulations
In Luxembourg, the two primary regulations governing environmental noise emissions are:
Grand-ducal regulation of 13 February 1979 on noise levels in the immediate vicinity of business establishments and construction sites;
Grand-ducal regulation of 16 November 1978 on sound levels for music within establishments and their vicinity.
Soft dB can help you with administrative procedures such as an environmental permit application, an Environmental Impact Assessment (EIA), or a request seeking authorisation for a classified facility (commodo/ incommodo procedure).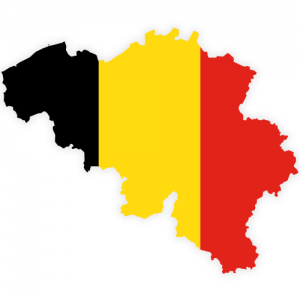 Belgium Noise Regulations
In Belgium, federal regulations addressing noise pollution are as follows:
Racing sport: Royal decree of 10 June 1976;
Music: Royal decree of 24 February 1977;
Measurement of construction equipment: Royal decree of 16 June 1982;
Household devices : Royal decree of 29 April 2001;
Equipment for use outdoors: Royal decree of 6 March 2002;
Placing on the market of machinery: Royal decree of 12 August 2008.
The Flemish, Walloon and Brussels-Capital regions have reviewed some of these regulations and implemented other regulations in the form of orders, decrees or even VLAREM II in Flanders. Here again, Soft dB can help with administrative procedures such as an environmental permit application.
Exposure to Noise & Vibrations in the Workplace
As an employer, it is your responsibility to ensure the health and safety of your employees. And each and every instance of excessive exposure to noise and/or vibration can have a significant effect on the health of individuals. In industrial contexts, the limits of exposure which must never be exceeded, as well as the values beyond which an employer must take remedial action are clearly regulated throughout Europe. Nevertheless, the assessment of noise and vibration exposure levels can be a complex issue, which is why Soft dB offers you a range of professional services from the evaluation of exposure levels to the recommendation of appropriate attenuation measures to safeguard the health of your workforce.
Outdoor Noise & Ground Vibration Monitoring
You can only control what you can measure. Our real-time monitoring solution helps decision makers take the guesswork out of noise and vibration mitigation, regardless of industry or project type. With reliable vibro-acoustic data collected 24/7 and made accessible through a simple web-based dashboard, you'll always know when and where to take corrective action to remain compliant with applicable noise regulations.
Excessive Noise & Vibration Alerts
Get instantly notified by text message or email whenever any regulatory noise or vibration limit is breached, enabling more proactive noise and ground vibration mitigation measures.
Automated Reports & Insights
Daily automated reports provide you with a quick yet comprehensive overview of project noise emissions and ground vibrations while highlighting key trends and insights over time.
Simple & Secure Web Application
Your monitoring data is securely stored in the cloud and accessible through a user-friendly, visually rich web interface, allowing you to make informed decisions wherever you are.
Our Acoustical Engineering Consulting Services
Speech privacy and sound masking in office environments
Compliance with EU regulations and local codes on environmental noise emissions and occupational noise exposure
Remote monitoring of outdoor noise emissions and ground vibrations
Implementation of noise and vibration reducing measures
Acoustical imagery, beamforming, and noise mapping
Soundproofing solutions for industrial equipment and heavy vehicles
Custom development of active noise control solutions
Vibro-acoustics product design and optimization
Explore our services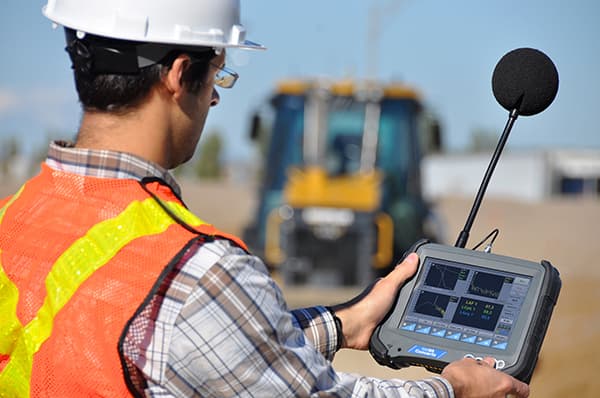 Learn About Reverberation & Reducing Room Echo
In charge of our acoustics consulting office in Luxembourg, Christophe Marchetto, a very friendly mechanical engineer with a PhD in vibro-acoustics, makes it easy for you to learn the essential concepts of acoustics right here, at your own convenience. Are you interested in the science of sound and how it impacts the comfort of your living spaces and working environments? Then you might as well get started with someone who truly knows his stuff. Happy learning!
Need Help With Noise & Vibrations?
Improving the acoustic performance of your spaces requires good knowledge and the right measuring instruments. Taking full control of noise and vibration levels across your site—be it a busy quarry that spans thousands of acres or an oil refinery surrounded by residential communities—starts with our unique field expertise. There is no such thing as a noise or vibration problem that's too complex for our world-class team of engineers.
Ask our experts