How Graymont Achieved Sound Compliance During the Heritage Project Using Soft dB Environmental Noise Monitoring Solutions
The global leader in lime and limestone solutions, Graymont, employed Soft dB's noise monitoring solutions for the Heritage Project, spanning a duration of 5 years.
This bold and innovative project aimed to create an extraordinary regional park and green space in an urban environment, utilizing unusable stone overburden extracted from its quarry in Bedford, Quebec, Canada. Executed through collaboration between the company and the community, this initiative ingeniously addressed Graymont's storage challenge by transforming excess slate into an authentic park that benefits the entire community.
Let's delve into the deployed environmental monitoring solutions and the acoustic results achieved by the Graymont quarry.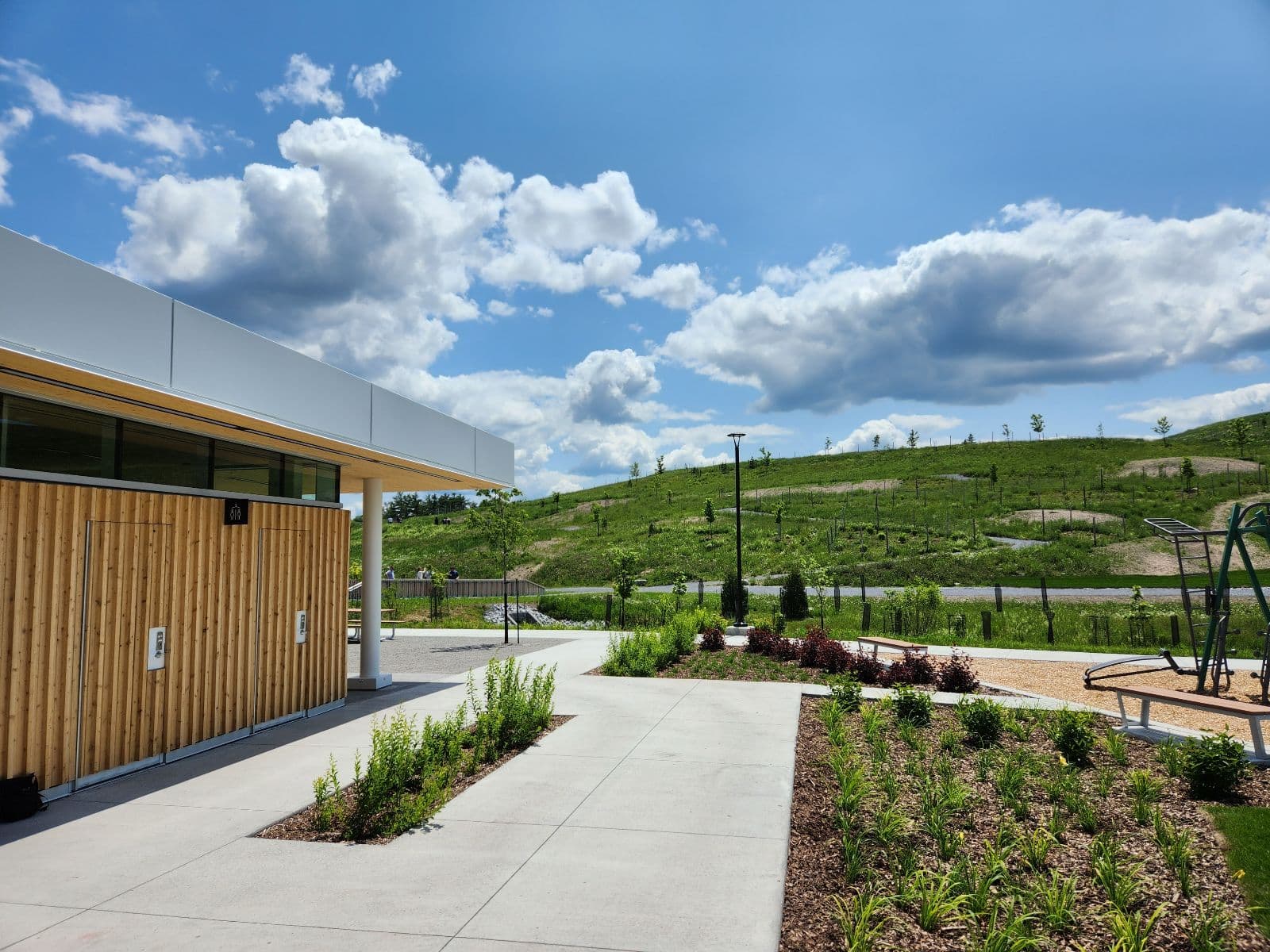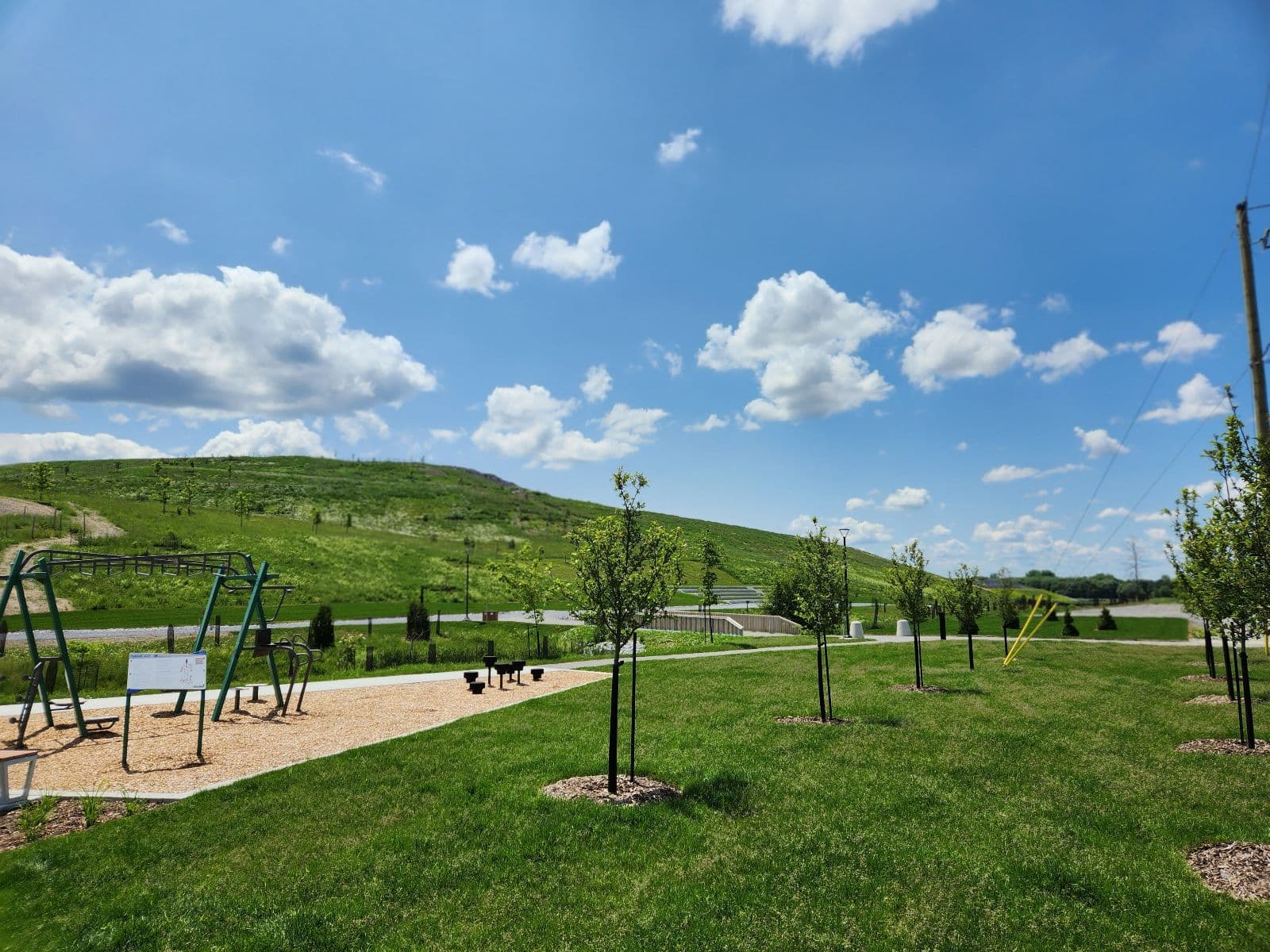 Objective: Ensure Graymont's Sound Compliance Throughout the Heritage Project to Respect the Current Regulations and Thus Prevent Any Noise Disturbances in the Neighboring Community
Given the scope of the Heritage Project, the development work inherently had environmental repercussions. Noise management was one of the most critical aspects of the environmental component, primarily due to the site's proximity to a residential area. At several stages of the Heritage Project, sound levels were at risk of approaching regulatory thresholds. Graymont tackled this issue with utmost diligence, sparing no effort to control the acoustic impact of its activities and construction sites on the local population.
Note: Pre-project studies were conducted in collaboration with Soft dB's Acoustics & Vibration Consulting division to establish the design criteria for the Heritage Project, ensuring compliance with sound-related construction standards for the project's duration.
"The challenge was significant. Graymont had to build a park adjacent to a residential area, using massive trucks and noisy mining equipment typically used in remote areas away from dwellings. In order to ensure Graymont's noise compliance, we needed to predict the sound emissions of the project and identify necessary noise reduction measures. This required a design based on industry best practices. For instance, we implemented acoustic treatments on the trucks, selected the least noisy types of trucks, and actively participated in designing the layout as well as construction methods aimed at minimizing sound impacts on the community."

—Anthony Gérard, Eng., Ph.D., Director of Acoustics & Vibration Consulting Division, Soft dB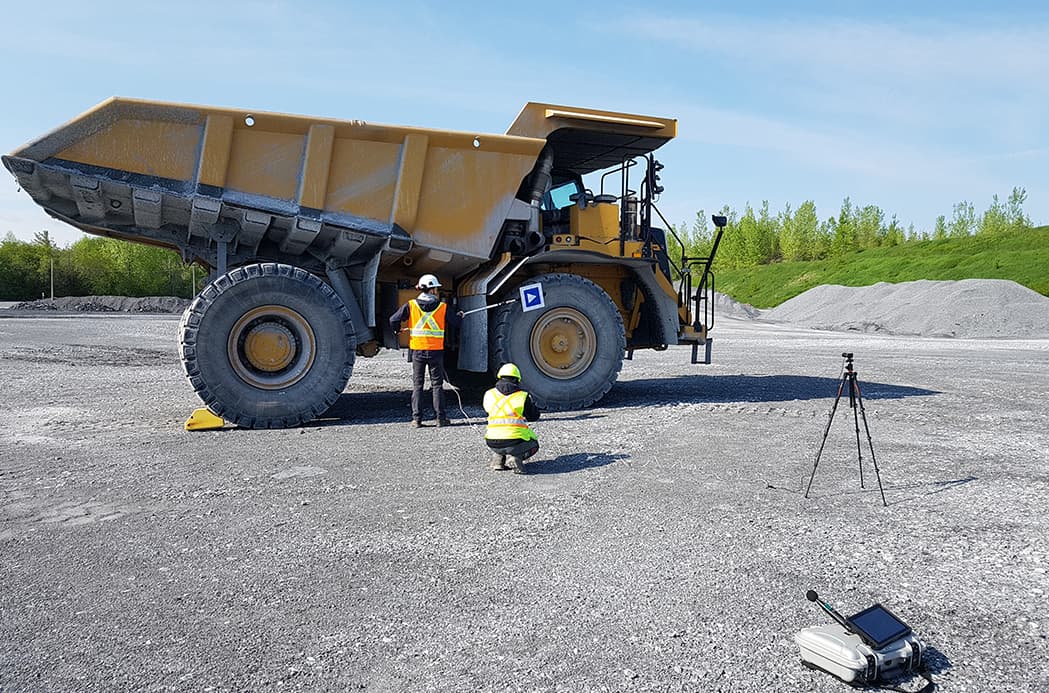 Solution: Implement Soft dB Environmental Remote Monitoring Solutions for Real-Time, and Continuous Measurement of Noise Levels
To minimize the noise disturbances caused by construction work for the surrounding community, Graymont has opted for the monitoring systems made by Soft dB. The team has installed a monitoring system to track the change in sound levels from the construction activity. When risks of exceedance were identified, an expert would verify real-time noise levels at the monitoring stations and communicate the situation to Graymont so they could adjust their operations.
"Another specific challenge encountered during the project was the coexistence of two construction sites, side by side: 1) the ongoing Heritage Project, and 2) a residential neighborhood construction project situated in close proximity to the Heritage Project. The noise criteria and regulations were not the same for these two projects. Therefore, our systems needed to be capable of differentiating the source of noise between the two sites. This is something we successfully achieved, with flying colors."

—Pierre-Claude Ostiguy, Eng., Ph.D., Director of Monitoring Division, Soft dB
Ensure Compliance with the Noise Level Standards:
Installation of three Soft dB Pro Stations, to continuously and consistently monitor emitted noise. 

Soft dB Pro Stations: Monitoring stations designed by Soft dB, highly efficient, comprehensive, and robust. Ideal for permanent installations requiring detailed analyses.

Advising Graymont on the number of sensors and their precise placement in the field. Sensors used with the Soft dB Pro Stations:

Camera: Providing advanced remote diagnostics when an exceeding alert is triggered. Video allows for visualizing and understanding the noise generated by activities, enabling effective corrective actions when necessary.
Sound Level Microphone: Validating Graymont's sound compliance 100% of the time.
Meteorological: Essential as factors like wind impact sound propagation. To learn more about the effect of wind and temperature gradients on sound waves, read our blog article.

Install a solar-powered Soft dB Watch Station to assess the noise contribution from a construction site adjacent to the Heritage Project.
Automating the sending of alerts to construction supervisors in case of potential noise exceedances.
Transmitting automated summary reports on a daily basis.
Conducting detailed analyses of measured sound levels during operational days.
Proposing sound mitigation measures and promptly providing clear guidance on optimizing Graymont's work methods to maximize productivity while ensuring compliance with sound regulations.
Providing station maintenance services.
Participating in various key project meetings.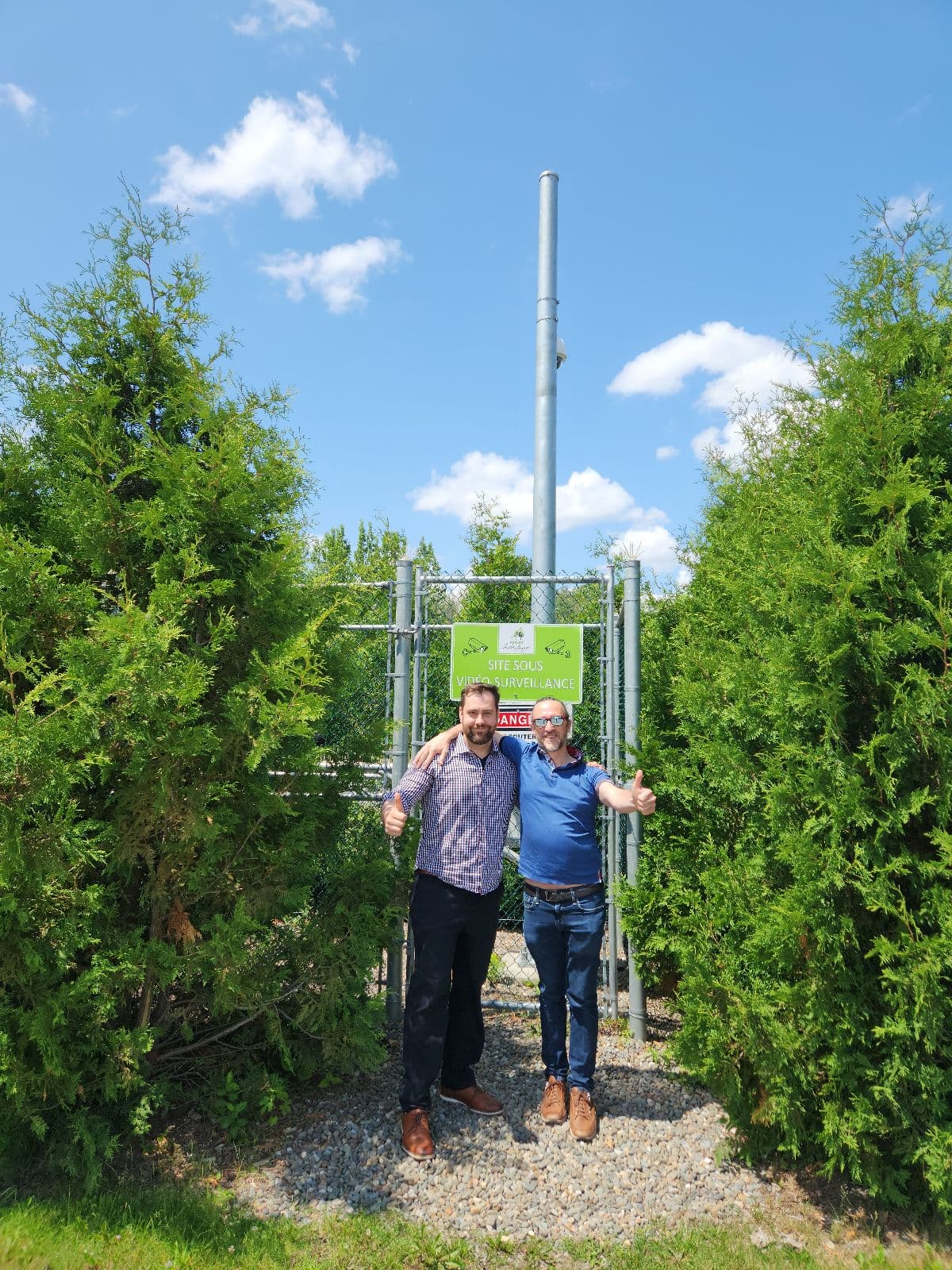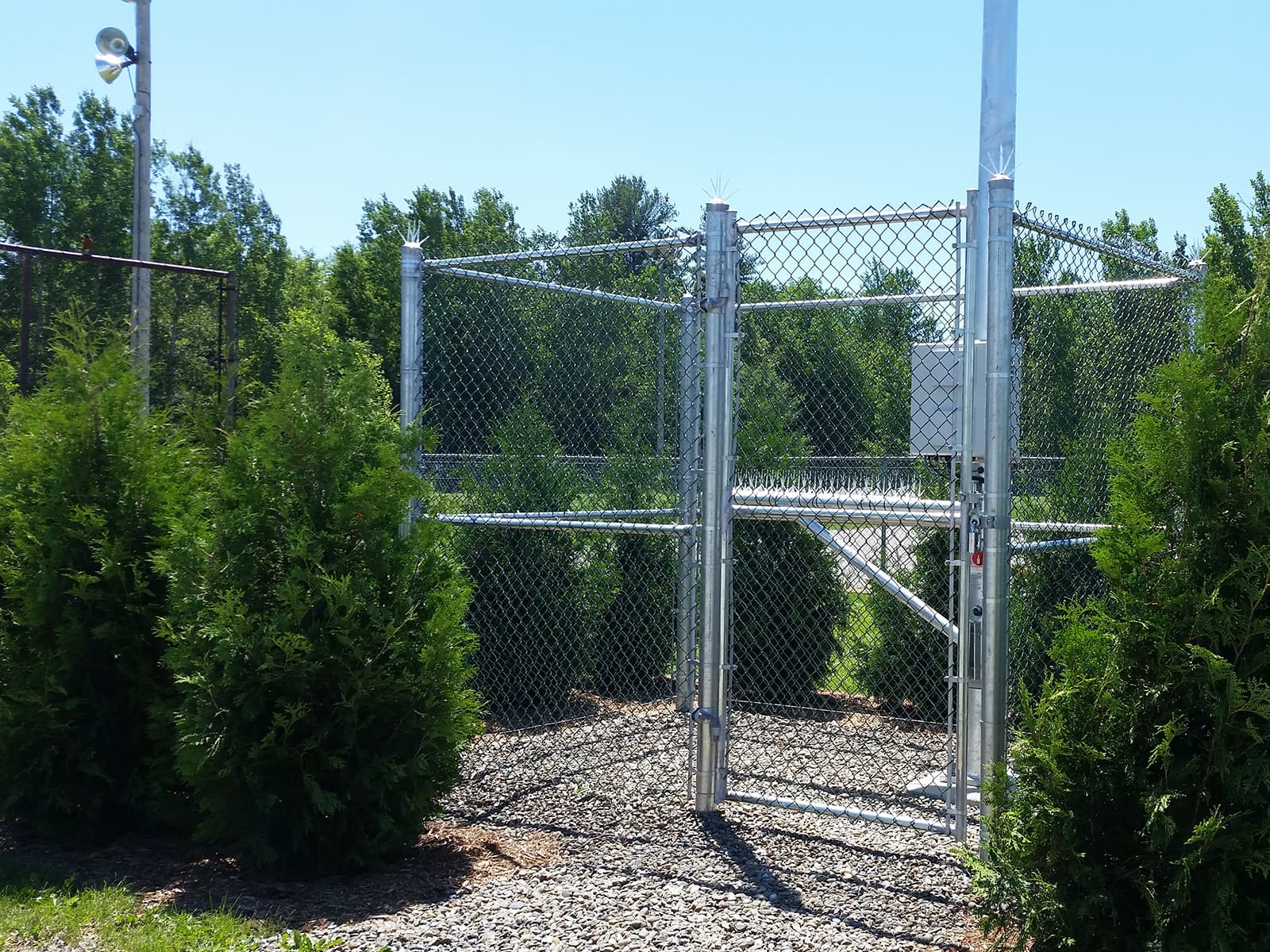 Pro Station Installed for the Project
Its important size allows it to deliver exceptional performance for highly detailed analyses. Ideal for measuring and monitoring sound levels, vibrations, and more, offering the capability to connect up to 8 distinct environmental sensors (dust, etc.). Perfectly suited for long-term measurements.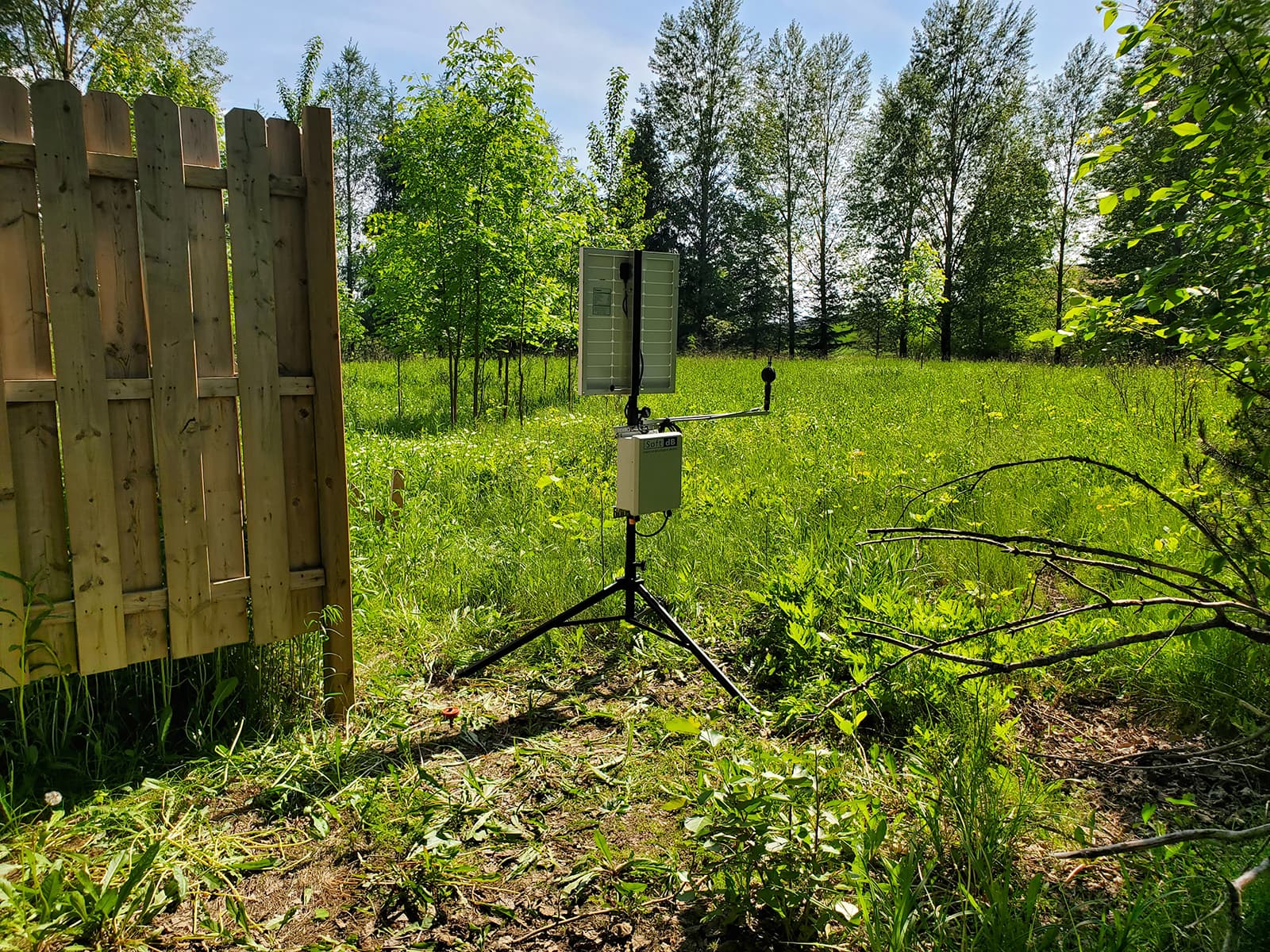 Watch Station Installed for the Project
Both mobile and highly efficient, self-sustained by its solar panels and employed here to monitor sound emissions from the construction sites. Ideal for concurrently monitoring noise and vibration levels, offering a selection among 4 environmental sensors. Perfectly suited for short to medium-term measurements.
"Our monitoring stations, sensors, and advanced technologies are developed by our internationally renowned R&D team. We tailor our technology to your reality, not the other way around. As manufacturers, we take pride in creating specialized software and tools that adapt to any situation, always offering the most advantageous, flexible, and cost-effective solution based on the evolution of your needs and the latest technological innovations. Our systems cater to field demands and adhere to the highest standards."

—Pierre-Claude Ostiguy, Eng., Ph.D., Director of the Monitoring Division, Soft dB
Results: 100% Compliance to Regulatory Targets Throughout the Project's Duration (5 Years)
At 100%, we can say: mission accomplished!
Throughout the entire Heritage Project duration, Graymont maintained compliance at all times and did not observe any noise level exceedances. The acoustic engineering of this exceptional project was executed with surgical precision. Our monitoring stations fully validated this success by measuring no noise exceedances throughout the entire 5-year duration of the Heritage Project.
A big thank you to the entire Graymont team for your trust and collaboration. The Soft dB team takes pride in continuing to support Graymont in its acoustic and vibration projects as well as those that require remote environmental monitoring.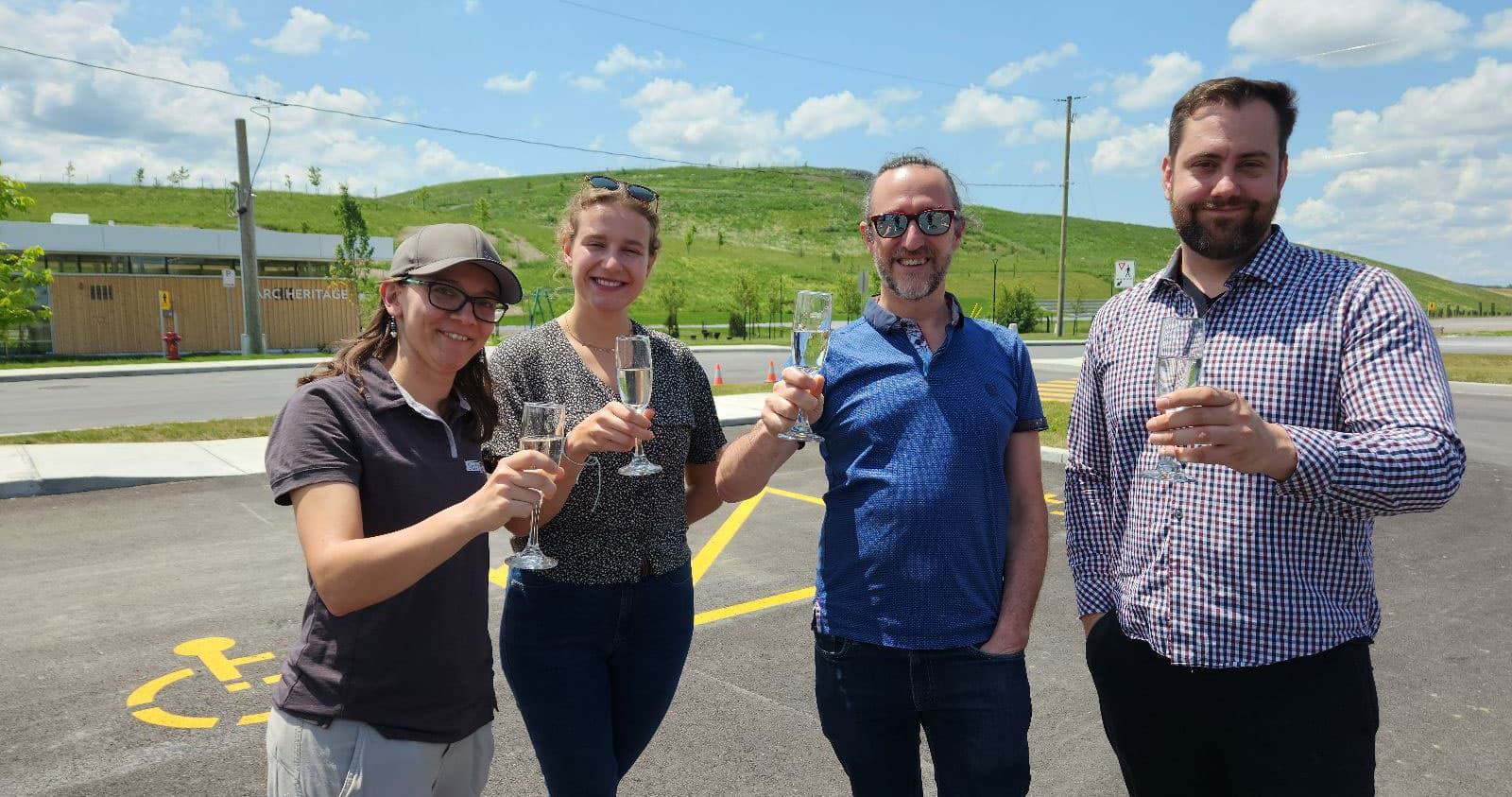 Soft dB Monitoring Solutions: The Real Solution for Monitoring Your Environmental Parameters
Want to learn more about Soft dB monitoring solutions for measuring and tracking your noise levels, vibrations, air pressure, and more in real-time, remotely, 24/7? Contact our monitoring experts.
Contact a Soft dB monitoring expert