Solving Noise & Vibration Problems
Acoustics & Vibration Consulting Services in Toronto and Across Ontario
Tell us about your project
Our Acoustical Engineers Have Helped Canadian Organizations Solve Their Noise and Vibration Problems for Over 25 Years
With unrivalled expertise in the field of vibro-acoustics, backed by more than 25 years' practical experience, we're proud to offer acoustical engineering services and cutting-edge noise and vibration control solutions across Ontario through our Toronto office. We employ a vastly skilled team of over 100 experts, including 30 acousticians and PhDs specialized in vibro-acoustics. Our dedicated workforce pool their accumulated field experience and collective know-how to help you solve any problem related to:
Building & room acoustics (HVAC system noise, room soundproofing, facade sound insulation, structure-borne noise and vibration control, reverberation issues, speech privacy and intelligibility optimization, acoustic performance measurements, evaluations and recommendations following Tarion Construction Performance Guidelines, WELL Building Standards, and LEED Green Building Rating Program.);
Environmental noise emissions (compliance assessments, data mapping and studies monitoring the impact on acoustic environments, projections detailing the post-implementation effect of noise attenuation measures, etc.);
Noise and vibration control in industrial facilities and construction sites (monitoring and assessment of the integrity of structures and equipment, human perspectives, implementation of effective mitigation measures, machinery soundproofing etc.);
Our Acoustical Engineering Services at a Glance
Noise and vibration control (class 1 precision on-site measurements, advanced analytics and reporting)
Noise law compliance (NPC-300 environmental noise guideline and city-specific community noise bylaws)
Environmental monitoring campaigns (outdoor noise, ground vibrations, dust emissions, drilling and blasting)
Heavy equipment soundproofing (Custom-made machine soundproofing blankets, silencers and vibration dampeners)
Workplace noise measurements and dosimetry (Occupational Health and Safety Act O. Reg. 381/15)
Acoustical imagery (aerial noise mapping, noise source and sound leakage visualization, room acoustics simulation)
Workplace acoustics (reverberation control, meeting room and private office soundproofing, speech privacy, open office distractions and sound masking technology)
Residential acoustics (Tarion Bulletin 19 reviews and certification, building services noise and vibration control, post-construction acoustical testing, ASTC and FIIC field measurements, condo unit soundproofing guidance)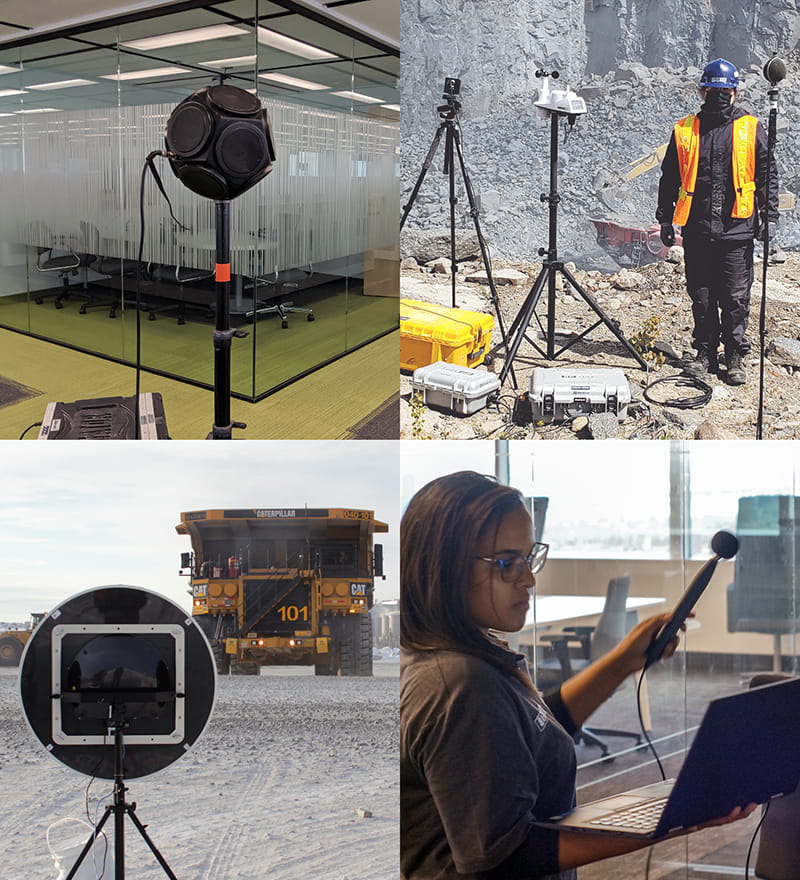 Community Noise Surveys & Noise Law Compliance
Whether it's generated by transport, resource extraction, industrial processes or construction work, outdoor noise is always subject to regulations. In Ontario just like anywhere else, failure to comply with noise laws invariably impacts the health and wellbeing of humans.
Most call it noise pollution, but there aren't many true noise polluters—only plenty of noise emitters oblivious to their actual sonic impact, especially in the absence of significant complaints. And even with the best intentions, navigating through multiple concurrent noise ordinances, regulations and bylaws will seldom yield clear answers as to just exactly how loud is too loud.
In the end, the real challenge is reconciling inherently loud operations with a nearby community's right for peace and subjective take on quiet. We understand this challenge more than anyone. How's that? When Canadian Malartic Partnership, Canada's largest open pit gold mine—with nearly a hundred pieces of gigantic, loud mobile equipment and 24/7 operations carried less than 400 meters from the nearest residential dwellings—made it a priority to ensure peace and quiet for their 2500 neighbors by taking control of noise emissions across 24km², they called us.
Noise & Vibration Control in Industrial Sites
Our acousticians and vibration experts take on-site measurements to gain a better understanding of the propagation paths as well as the vibratory and acoustic behaviours of all machines and processes involved. However, with new machines still in the design process, or when more complex vibro-acoustical measurements are involved, numerical calculations based on analytical models or even finite elements can be used to accurately predict the noise and vibration levels of select machines or parts. This enables our experts to implement and refine mitigation measures earlier on in the industrial equipment design and commissioning process.
Heavy Equipment Soundproofing Blankets
Dealing with noisy machines and industrial equipment? Let's wrap them up in our heavy duty soundproofing blankets. Adaptable to all equipment shapes and sizes, our soundproofing blankets not only deliver outstanding noise isolation performance at a very reasonable cost, but are also fully waterproof, UV resistant, and easy to install. Suitable for both indoor and outdoor equipment, including moving vehicles, our soundproofing blankets are particularly efficient in reducing high noise levels at low frequencies, which are typically the most difficult to attenuate.
Workspace Acoustic Comfort & Speech Privacy
Thanks to Class 1 measuring instruments developed in-house by our R&D engineers, our acousticians can objectively evaluate the comfort and confidentiality levels of your office spaces, in accordance with recognized standards such as WELL Building Standard and LEED v4.1 Acoustic Performance requirements. What's more, we'll help you achieve the desired acoustic standards while keeping your construction or retrofitting costs to a minimum. How? By first validating simpler, more cost-effective solutions, such as sound masking technology, before resorting to more complex soundproofing work and specialized sound absorbing materials.
Tarion Acoustic Review & Testing for Home Builders
Condo owners don't care how theoretically soundproof their units are. How much or how little they're actually able to hear their neighbors, the building service equipment, and the outside city noise is really all that matters to them in the end. In other words, it doesn't matter how high the STC rating of your project architect's specified wall and floor assemblies if their real-world sound isolation performance doesn't live up to expectations. And indeed it rarely does. That's specifically why measuring the actual noise traveling through the as-built separating assemblies is so important, and outright required in Tarion's Registrar Bulletin 19.
You want your condo units to really feel comfortable and private acoustically? You must consider their construction as a whole, not just as walls and floors. Sounds complicated and expensive? Not with the right measuring instruments and careful interpretation of their readings it isn't. Our acoustical engineers not only have solid hands-on experience with the Ontario Building Code's acoustic performance requirements, but have also an enviable track record in keeping things simple for all key construction disciplines in the context of Tarion acoustical compliance review and certification process. That's right, working with us is both insightful and easy.
Call us Monday to Friday from 9am to 5pm EST
Email us
Or use this contact form below:
merci
Creating Quieter and Safer Environments Through Hundreds of Acoustical Consulting Projects Each Year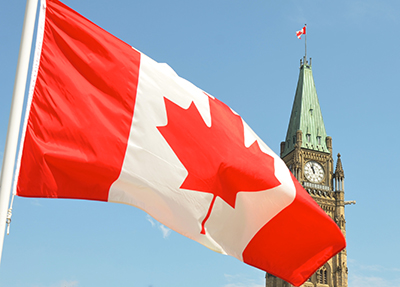 Parliament of Canada
Recommendations for mitigating indoor noise and structure-borne vibrations generated by nearby temporary transportation sources.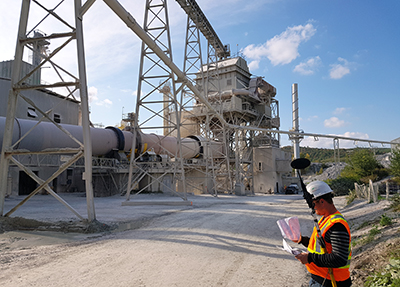 Kruger Pulp and Paper Mills
Community noise impact assessments and mitigation plans, sound propagation modelling, and advanced noise control engineering.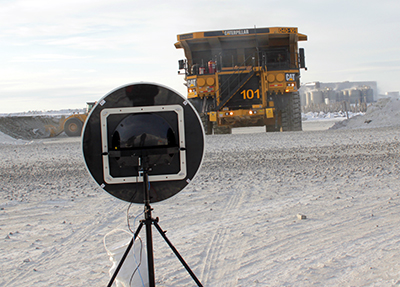 Agnico Eagle Mines
Continuous 24/7 monitoring of mining noise and ground vibrations, and consulting services for environmental noise regulatory compliance.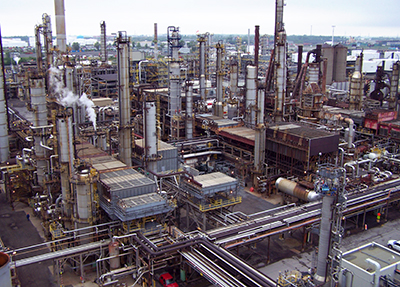 Suncor Energy's Refineries
Noise law compliance assessments, sound propagation modelling, advanced noise control engineering, and equipment soundproofing.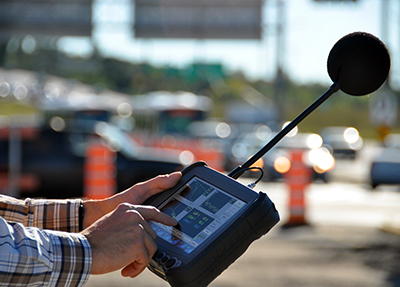 Eurovia Roadwork & Highways
Community noise impact management, monitoring, and mitigation plans during major road and bridge construction projects.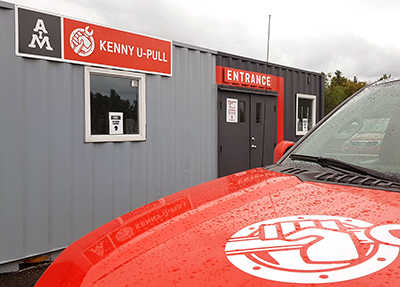 AIM Kenny's Scrap Yards
Environmental noise impact assessment and acoustic simulations for a proposed auto-parts and automobile recycling site in Kingston.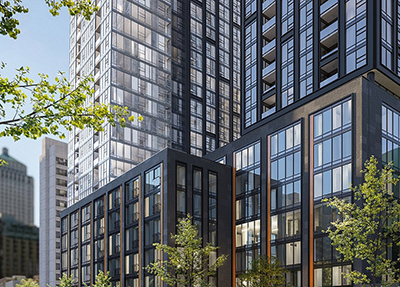 GWLRA's Multi-Residential Towers
Full acoustical study for a 41-storey building project including exterior shell soundproofing evaluation, and interiors acoustic design.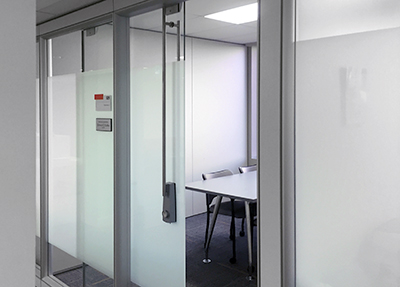 Queen's University Law Clinics
Interior acoustic performance evaluation and recommendations to improve confidentiality and speech privacy between rooms.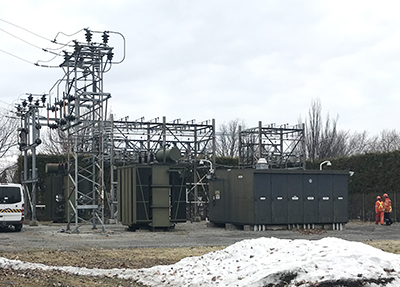 Hydro Ottawa's Electrical Substation
Noise law compliance survey and equipment noise level simulations with respect to the City of Ottawa's noise bylaws and regulations.
Our Acoustical Engineers Will Help You Achieve Compliance With NPC-300 Environmental Noise Guidelines
In 2013, the Ministry of the Environment and Climate Change (MOECC) of the province of Ontario published NPC-300, a guideline on the proper control of sources of noise emissions to the environment. NPC-300 clarifies and consolidates various sound level limits and noise assessment criteria, previously scattered across LU-131, NPC-205 and NPC-232 publications, into one single, more easily referenced document.
NPC-300 also brings consistency to the three main areas where noise impact assessments should be conducted: environmental compliance approvals, land use planning, and measures taken against excessive noise levels, whether through complaints made to the MOECC or through municipal noise bylaws. Following NPC-300 guideline helps you ensure that your sources of emissions to the environment are effectively controlled to prevent potential negative effects. The full NPC-300 Environmental Noise Guideline can be found right here.
Acoustic Assessment Report
Ontario's Environmental Noise Guideline specifies maximum noise limits for places considered to be sensitive receptors. Are your facilities or operations located in close proximity to noise-sensitive locations such as houses, apartments, schools, hospitals, day cares, or places or worship? If yes, your Environmental Compliance Approval application will need to include an Acoustic Assessment Report (AAR) which is meant to accurately predict your noise impact on surrounding communities.
Noise Abatement Action Plan
If your predicted noise levels are above those specified in NPC-300 and compliance can't be demonstrated, a Noise Abatement Action Plan (NAAP) will have to be submitted to the MOECC along with your Acoustic Assessment Report. The NAAP defines the corrective measures and implementation timeframe needed to achieve adequate mitigation of excessive noise levels, which can include the installation of silencers, vibration dampeners, soundproof blankets, noise barriers, berms, etc.
24/7 Noise & Vibration Monitoring for Regulatory Compliance
Our one-of-a-kind acoustic monitoring platform continuously helps you implement effective measures to mitigate your operations' noise and vibration impacts on the environment and local communities. Our R&D engineers have designed rugged and compact remote measurement stations that record in real-time many types of environmental data: noise, vibration levels, dust concentration, road traffic, weather conditions and more.
Our web-based monitoring platform keeps a close eye on your site's noise and ground vibration levels 24/7, rain or shine, letting you stay focused on your core activities. Wherever you are, on-site or off-site, you'll always know the place and time to take corrective measures in order to remain compliant with Ontario's environmental regulations and noise laws.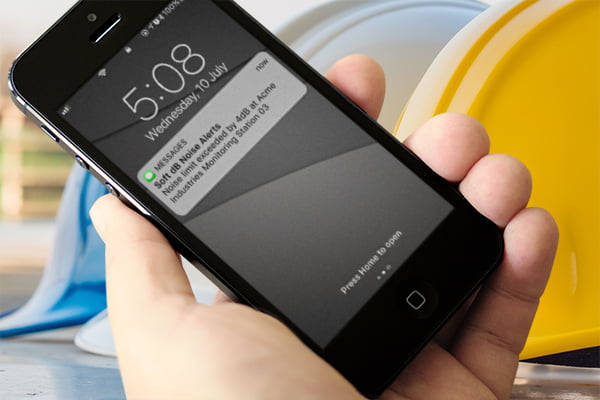 Exceedance Alerts
Get instantly notified by email or text message whenever your site's measured levels (noise, vibration, dust concentration etc.) exceed the regulatory limits specified by the Ontario government and your community bylaws.
Automated Reports
Automatically receive daily reports providing an overview of your site's noise and vibration levels. Get access to key insights over time in order to better plan your operations and achieve continuous compliance.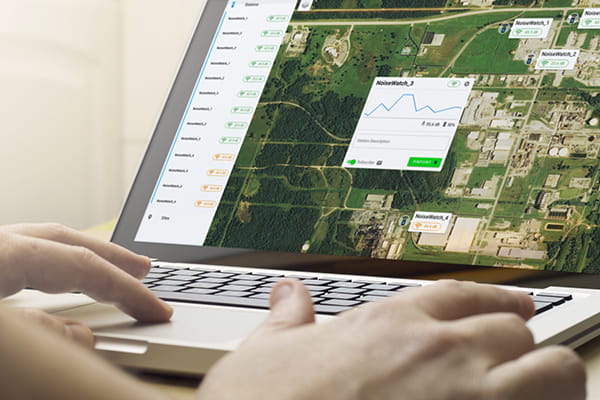 Web-Based Interface
Your collected data is securely stored in the cloud and accessible through a simple web application. Wherever you are, see at a glance your noise and vibration levels in real-time for each monitoring station deployed in the field.
Tarion Construction Performance Guidelines: How Do Your Houses and Condominiums Measure Up Acoustically?
What is one of the most common complaints on Tarion warranty forms? Noise levels in condominiums. All too often, condo owners are bothered by the noise and vibrations coming from the building's mechanical equipment. What's more, they can also hear their next-door and next-floor neighbors through the unit's walls, floors and ceilings—not exactly the blissful quietude that's rightfully expected from one's private living space. And so as a result, Tarion strengthened the acoustic review and testing requirements outlined in its most recent Registrar Bulletin 19 – Condominium Projects Designs and Field Review Reporting, which replaces all older versions of what you already know as Tarion's Builder Bulletin 19.
You're a Tarion-Registered Home Builder? Let Us Be Your Acoustical Consultants
You build and sell new homes in Ontario? Tarion says that you need a qualified acoustical consultant to design and perform field tests of your wall, floor, and ceiling assemblies to confirm that they provide the apparent sound transmission class (ASTC) rating required by Ontario's Building Code. And as experienced acoustians with hundreds of building acoustics projects under our belt, we say that it'll always be far cheaper to minimize warranty claim risks associated with the acoustic qualities of living spaces during construction than dealing with dissatisfied owners upon delivery of their homes. In fact, regardless of Tarion new home warranty program, construction guidelines, and any building standard for that matter, paying extra attention to the acoustic performance of your spaces—how they bolster sound privacy and comfort—will always be a profitable investment.
Minimizing Acoustics-Related Tarion Warranty Claim Risks: 4 Key Questions
Are you in control of the noise and vibration levels generated by mechanical, electrical, and HVAC equipment? Are you effectively minimizing noise and vibration transmission to living spaces?
Are your elevators equipped with appropriate noise attenuating components as required by the design?
Are your water supply pipes correctly installed to minimize noise caused by water hammer or vibration/pipe movement?
Will the wall, door, floor, and ceiling assemblies specified by your project architect achieve their intended soundproofing performance once installed? Are acoustic materials integrated correctly?
As your acoustical consultants, we'll do a lot more than simply answering the questions above. Throughout all stages of your construction project, we'll collaborate closely with key disciplines and stackholders, providing clear, actionable, and cost-effective recommendations on how to optimize the many factors which impact the acoustic performance of your living spaces. Working with us means taking the guesswork out of meeting your home buyers' expectations for acoustic privacy and comfort.
Our building acoustics services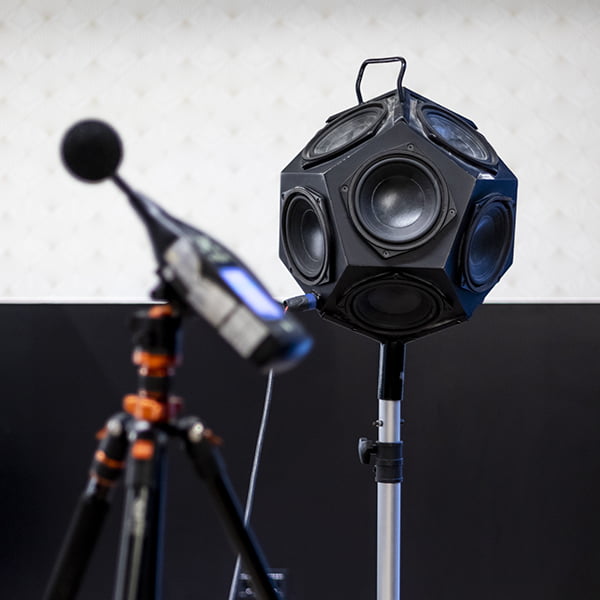 Our Sound Masking System Reduces Office Distractions and Improves Acoustic Privacy While Helping You Save Money on Soundproof Partitions and Acoustic Panels
If one of your goals is to provide a distraction-free workspace atmosphere that optimizes focus and promotes productivity while ensuring employee privacy and comfort, sound masking is one of the most cost-effective solutions. In North America alone, sound masking systems are installed in nearly 100,000,000 square feet of new corporate and government office space each year. Chances are you've visited a space covered by sound masking before without even knowing it. The right sound masking system provides your workplace with a higher level of privacy by producing a soothing sound that muffles conversations and other distractions while seamlessly blending into the office background virtually unnoticed.
Higher Employee Productivity
Sound masking greatly reduces the radius of distraction in open offices. Employees get a lot less distracted by conversations within 15 to 40 feet from where a sound masking speaker is located. Concentration is improved and productivity increases measurably.
Lower Construction Costs
Sound masking reduces the need for plenum barriers, soundproof doors and extra drywall layers. It improves the acoustic performance of movable partitions without sacrificing their flexibility. Office construction costs can be reduced by up to $3 per square foot.
Better Acoustic Privacy
Sound masking drowns out human voices, making distant conversations harder to hear and much easier to ignore. It greatly improves sonic privacy between open plan workstations and enclosed meeting rooms, even in the absence of full-height partitions.
Advanced Vibro-Acoustical Modeling and Simulations
In a lot of cases, finding the most cost-effective and robust solutions to reduce noise or vibration levels requires the use of advanced computational modeling and simulation techniques, such as noise mapping, aeroacoustics modeling and finite element analysis. Our acoustical consultants have extensive experience in building computational models for noise and vibration propagation:
Need Help With Noise & Vibrations?
Improving the acoustic performance of your spaces requires good knowledge and the right measuring instruments. Taking full control of noise and vibration levels across your site—be it an open-cast mine that spans thousands of acres or an oil refinery surrounded by residential communities—starts with our unique field expertise. There is no such thing as a noise or vibration problem that's too complex for our world-class team of experts.
Ask our experts